News article category
Workplace and people
Keller UK has come up with its own solution to the skills shortage in UK engineering by hiring a record number of apprentices.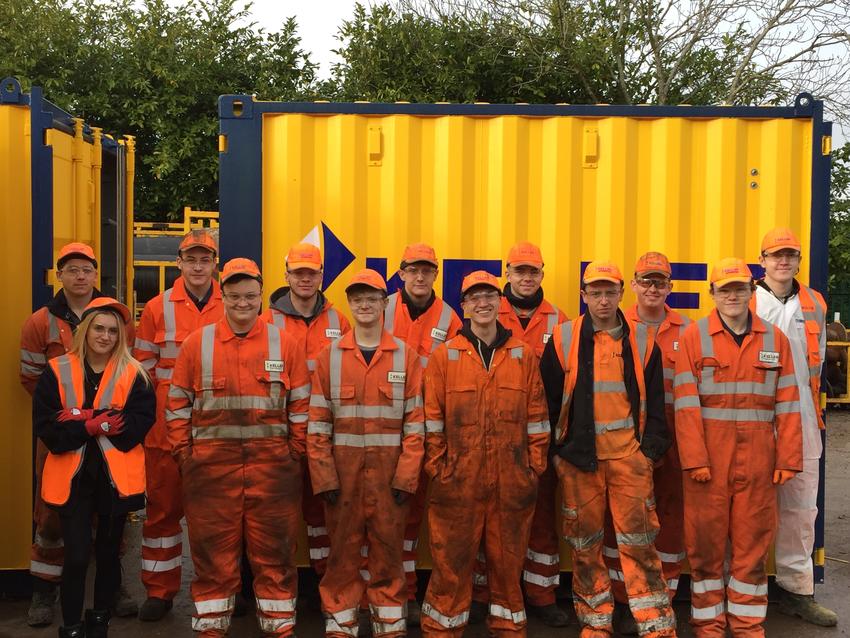 The company has 15 local youngsters learning a variety of trades in its plant department as it looks to train the next generation of engineers and technicians.
"We are an expanding business that can offer global opportunities to our staff," said Brian Kellaher, Keller UK Plant Manager. 
"There are massive skills shortages in our industry and that's why we have taken on a record number of youngsters. Plant and equipment have changed considerably over the last few years with more of an emphasis on electronics. The apprentices of today can be the technicians of the future."
The apprentices have been recruited over the last couple of years from schools in the local area and are on three-year training courses working towards industry-recognised qualifications in trades such as welding, electrics and general plant work. 
They share their time between attending college and working in Keller's UK workshop in Coventry, gaining valuable experience and contributing to the day-to-day operations of the business by maintaining, repairing and preparing piling rigs and other site equipment. 
Opportunities to progress
"There are plenty of opportunities to progress and learn about different parts of the business," said Brian. 
"So far, one of the apprentices has been to KGS in Germany and two others went to work in Sweden for three months. We have plans to do an exchange with colleagues in Austria with one apprentice going there and one of theirs coming to the UK."
When the apprentices are recruited time is taken to see what area of the plant department they would be best suited to.
"The term 'engineer' is extremely broad these days," said Brian. "Apprentices come in a bit unsure what it entails. We assess them and see what discipline their skills fit.
"When they see what it's all about they get really excited. They realise they're not going to be standing working on a lathe all day or something like that.
"Being a Keller engineer means no two days will be the same," he said.
Bob Thompson, Managing Director of Keller UK, said: "We want to be known within our local community as a committed employer and a great place to work. 
"We actively participate in local school career events to raise our profile to encourage the talent of the future to look to us for stimulating careers. The future of our company depends on us recruiting, training and retaining these bright young people."