News article category
Workplace and people
KELLER engineer Sabrina Irfan has been awarded the prestigious Institution of Civil Engineers QUEST Technician Scholarship.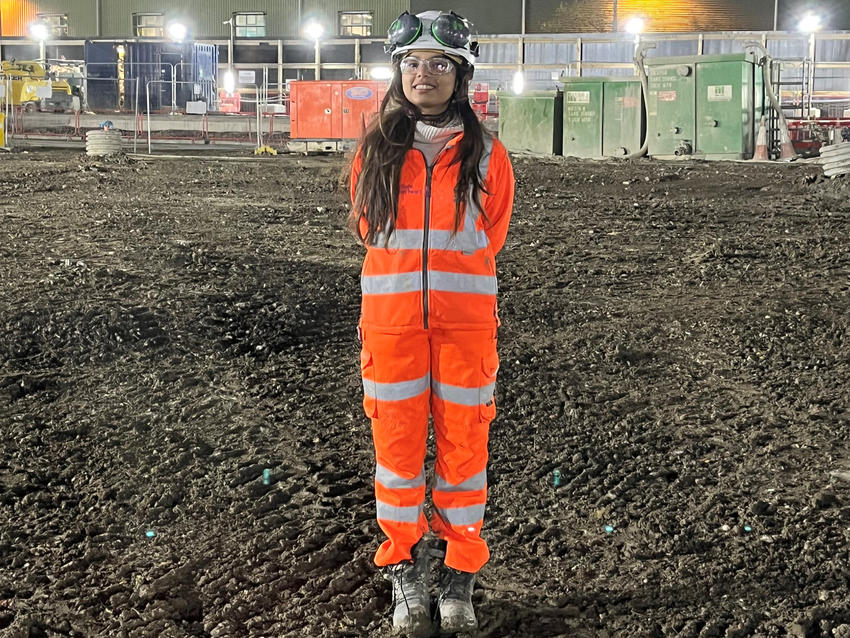 The award, worth £1,000, is given to an ICE student graduate or technician who shows great ability and potential.
"When I found out about it, I was so happy," said Sabrina, who is the fourth year of her BEng (Hons) Civil and Infrastructure Engineering degree course, dividing her time between gaining valuable work experience with Keller and studying with the University of Warwick.
"It is a well recognised award in the industry and highly competitive. It's great to be able to put it on my cv, that's the biggest thing for me."
The award looks for a candidate that is a good leader; a good team player; ambitious; able to think and act independently and is determined.
The judging panel also takes into account things such as career plans, work achievements and activities that the student takes part in outside of work.
Sabrina is the chair of her university course's students, staff and liaison committee, acting as a link between students and staff about the its content and other matters. She has also spoken to school pupils about how to get into engineering and science indusries and writes a blog about her career for the university.
She also has a keen interest in infrastructure and how it plays vital role in people's everyday lives globally and how it can be improved in the developing world.
Sabrina joined Keller in 2018 as one of the company's first Civil Engineering Degree Apprentices. Since 2020 she has been based on site, working on a variety of major infrastructure projects, including London Power Tunnels.
In her role as a site engineer she is responsible for the everyday smooth running of projects from working with supervisors to plan work schedules, keeping records on work done and solving problems that may occur.
Sabrina's degree course finishes next summer after a hectic five years of work and study.
"It's been good experience being able to work on a range of different projects and solutions such as grouting, ground anchors, piling and ground improvement," she said.