News article category
Workplace and people
Keller UK is delighted to announce that it has completed 12 months without a serious accident on its sites.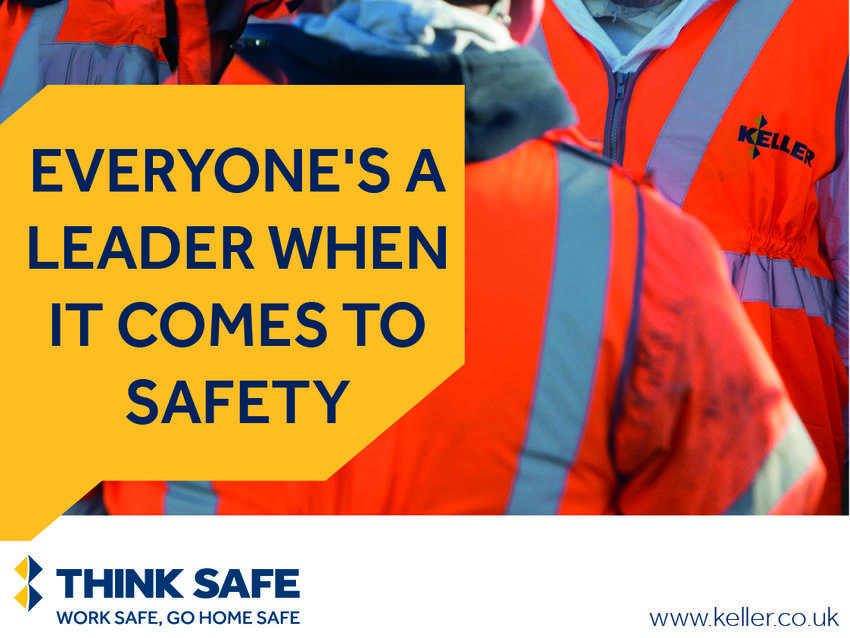 The company's workers have recorded more than 650,000 man hours of work since the previous RIDDOR (Reporting of Injuries, Diseases and Dangerous Occurrences Regulations) incident in January 2018 and the end of January 2019.
"I would like to thank all our staff for their efforts in keeping themselves and their workmates safe," said Keller UK managing director Bob Thompson.
"That having been said, we must not be complacent. Every day is a new start when it comes to safety."
In 2018 every Keller employee took part in the 'Step Forward for Safety' programme, developed in conjunction with the award-winning safety training provider Active Training Team.
The core message that 'Everyone is a Leader when it comes to Safety' was the central part of each event, which was designed to provoke thought and give new insight into how each individual can act as a safety leader.