News article category
Workplace and people
Keller UK will be joining colleagues from across the world for the company's Global Safety Week from May 2.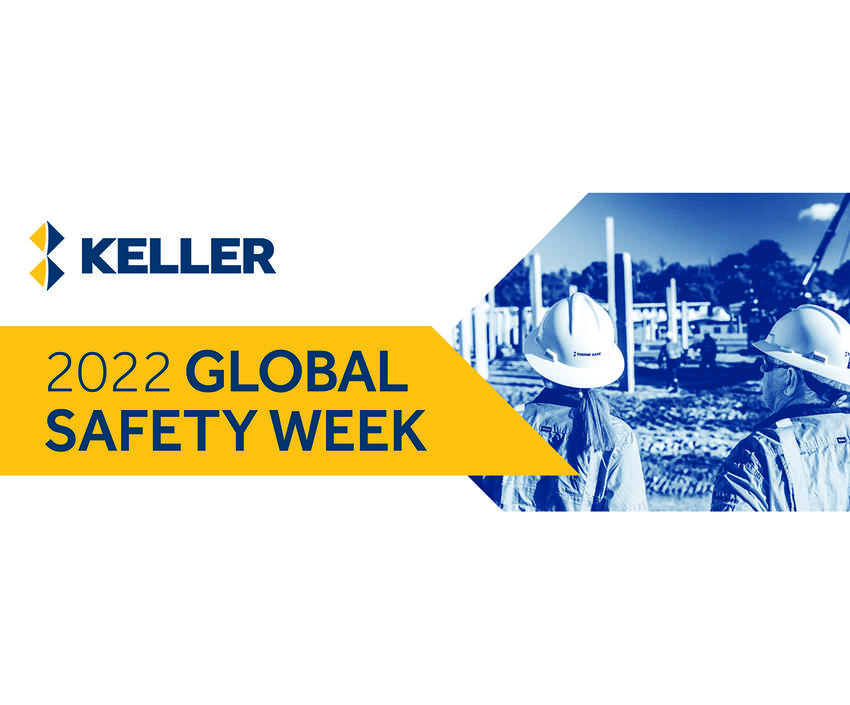 Safety days or weeks are commonplace throughout the company but now all 19 business units across Europe, North America, Asia-Pacific, Middle East and Africa will come together to reinforce our Think Safe, Work Safe, Go Home Safe message.
Keller has been improving its safety performance year after year and Global Safety Week is a chance to:
•    Thank our people for supporting safety and recognise their efforts to keep us injury-free
•    Show how talking about safety, intervening when things feel wrong, and working together will help ensure we get everyone home safely, every day
During the week, senior leaders will visit sites to thank teams for their efforts and encourage everyone to continue to play their part in keeping our people safe, with a particular focus on our Stop Work Authority.
We will also celebrate our safety champions; the people who take that extra step to support safety regardless of the work they do and also look at health and wellbeing out of as well as in the workplace.
You can follow Global Safety Week on Keller's Social Media channels.