News article category
Workplace and people
Keller UK's efforts in championing fairness and diversity in the workplace has been recognised at the National Centre for Diversity's 2021 FREDIE Awards.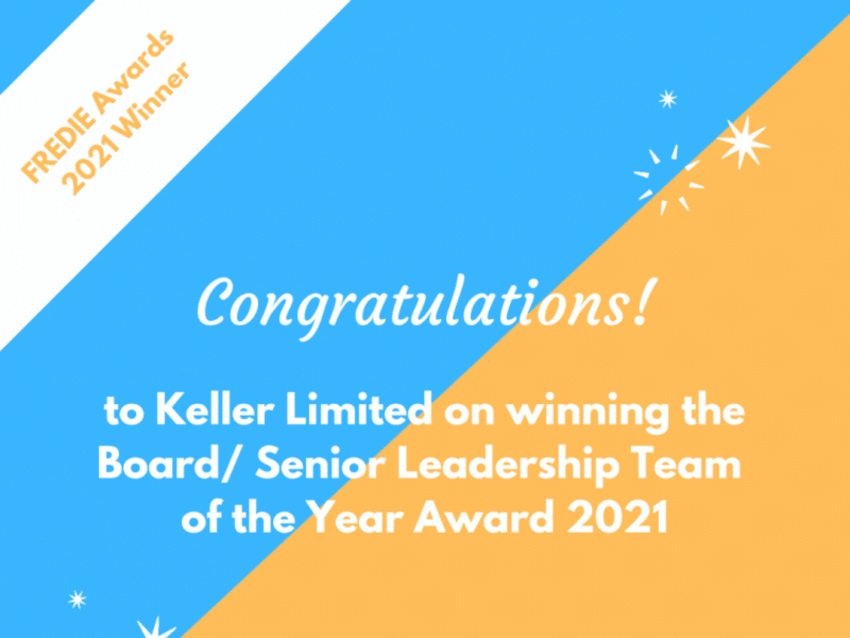 The company won the Board/Senior Leadership Team of the Year award at the virtual event, held annually to  promote excellence in promoting the FREDIE principles of Fairness, Respect, Equality, Diversity, Inclusion and Engagement.
Keller was also included in the NCFD's Top 100 Most Inclusive Workplaces for the third year running.
"This is a great achievement and a very proud moment for the company, " said Bob Thompson, Keller UK managing director.
"At all levels of the company we strive to integrate the FREDIE principles in everything we do. It is an integral part of our working in "The Keller Way", so this award is recognition of the work all our staff do in applying these principles every day."
In the last year Keller has worked with the National Centre for Diversity to gain Investors in Diversity status and is now working towards become a Leader in Diversity.
As part of its efforts to promote Equality, Diversity and Inclusion across the business, the company has introduced company-wide EDI commitments, initiated an EDI training programme for offices and sites and produced toolbox talks on EDI topics.
Solat Chaudhry, Chief Executive at the National Centre for Diversity said: "I send my warmest congratulations to Keller a well-deserved win, and on reaching number 85 in the Top 100 Most Inclusive Workplaces Index 2021. It's been a challenging year and yet, it has not dented the excellent work that organisations and individuals do in promoting FREDIE best practice."
The Keller Group globally has recently launched a reverse mentoring programme where senior business leaders are partnered with, and challenged by, employees of BAME backgrounds to educate them on cultural matters.