Engineers called on the experience and expertise of Keller colleagues from Cyntech in Canada to help them carry out their first helical pile job in the UK, providing the foundations for extensions to two railway platforms.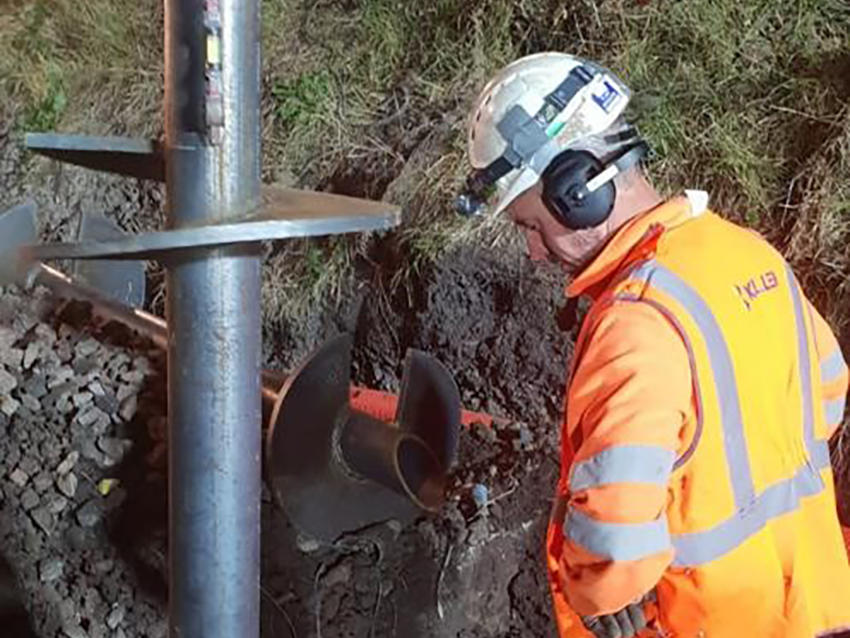 The project
Story Contracting were carrying out extension works to platforms 1 and 2 to provide additional capacity at Yarm Station in Cleveland. All works were carried out over weekend possessions under isolated conditions.
The challenge
This was Keller's first Helical pile job in the UK. It was to a very tight programme in very restricted hours with alignment and tolerance of the platform legs remaining a critical element of the works.
The solution
The need for a helical pile foundation solution was outlined by TSP Projects, the project consultant on behalf of Story Contracting Ltd. With programme being key, Story engaged with Keller to optimise the piled solution to allow the programme to be reduced in comparison to traditional concrete pad foundations.
Alignment and tolerance of the platform legs remained critical throughout the works, therefore Keller designed a suitable transfer plate that would not only allow +/- 75mm in plan but also +/-100mm in the vertical direction, providing maximum tolerances for the client in any direction.  A total of 24no. 140mm diameter helical piles were installed over two weekend possessions with all piles completed in less than eight hours working time. The piling works were successfully completed within programme.