News article category
Workplace and people
KELLER employees from across Europe gathered in Coventry recently to contest the Keller Cup football competition.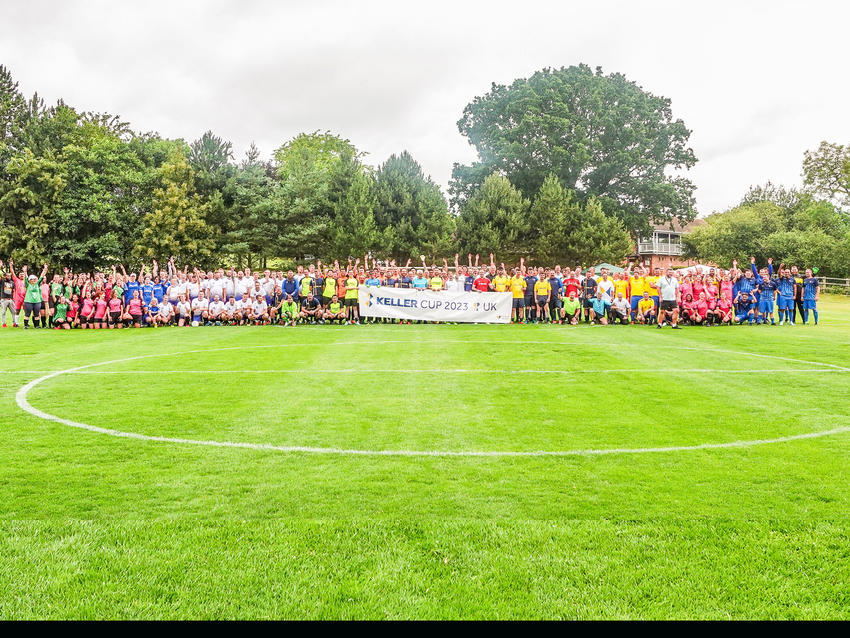 Around 200 players from eight countries took part in a two-day festival of football and friendship at the University of Warwick campus on the outskirts of the city.
After arrival on Friday, the players got together for a social evening before the action started early the next morning.
After 39 men's and 22  women's matches, the UK emerged victorious in both competition with the UK Lionesses beating South West Europe 1-0 and the UK Blue team overcoming the Czech/Slovak team 3-2 in the finals.
Then the teams were able to reflect on their performances at a Saturday evening barbecue before leaving for home on Sunday morning.
It was the first time the competition had been held since 2019 due to the Coronavirus pandemic and was organised by Works Manager Karl Chaplow, a veteran of many Keller Cups in the past.
" I could not have dreamed of a better present to start my time as Business Unit Manager," said David De Sousa Neto, Keller UK Managing Director.
"Special thanks should go to Karl who organized a perfect event (even the weather was perfect) in a perfect venue.
"It was such a good feeling to have all this good spirit expressed in so many languages around the pitches and later around the BBQ and quite an achievement in terms of wider Keller team bonding and networking."
The UK teams will defend their titles next year, when the Poland business unit will host the competition.