News article category
Workplace and people
Keller UK has announced an update to The Keller Way – the core values that guide the way staff should act in their dealings with their colleagues and customers.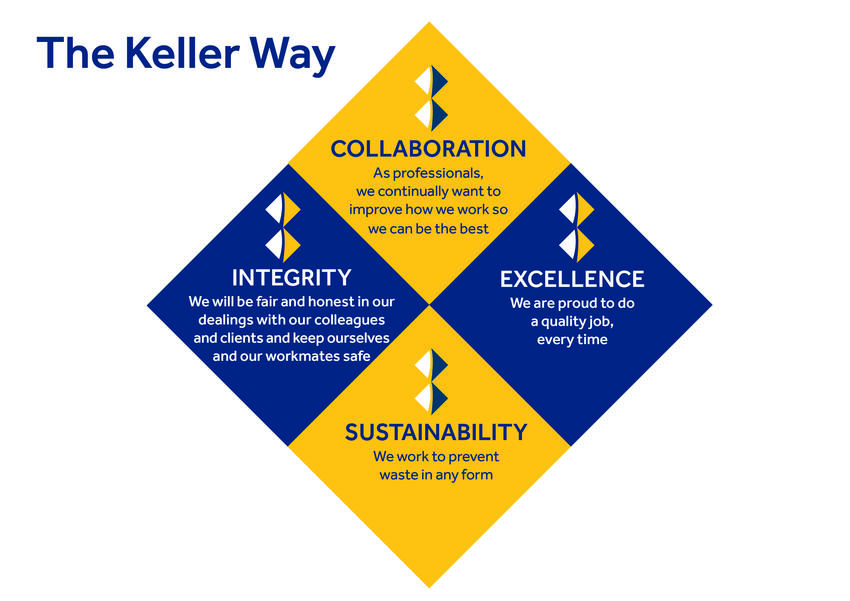 The Keller Way is built upon four key values - Collaboration, Excellence, Sustainability and Integrity.
"It is a vital part of who we are and how we work as a company and as such it should guide us through the choices we face on a daily basis," said Bob Thompson, Keller UK's managing director.
"For us as Keller to achieve our stated aim to be 'the world leader in geotechnical solutions', then we must all believe in and choose to act in accordance with these values.
To that end, the titles of each of the values have been updated to align with Keller Group values and culture globally. The underlying descriptions remain the same.
"The whole UK team have done a great job building a strong and caring culture in our company. This change in wording reflects that passion and should build on the great momentum we already have, " said Bob.