News article category
Workplace and people
GEO-Instruments, the monitoring and instrumentation division of Keller UK, are releasing an updated and improved version of its QuickView Software.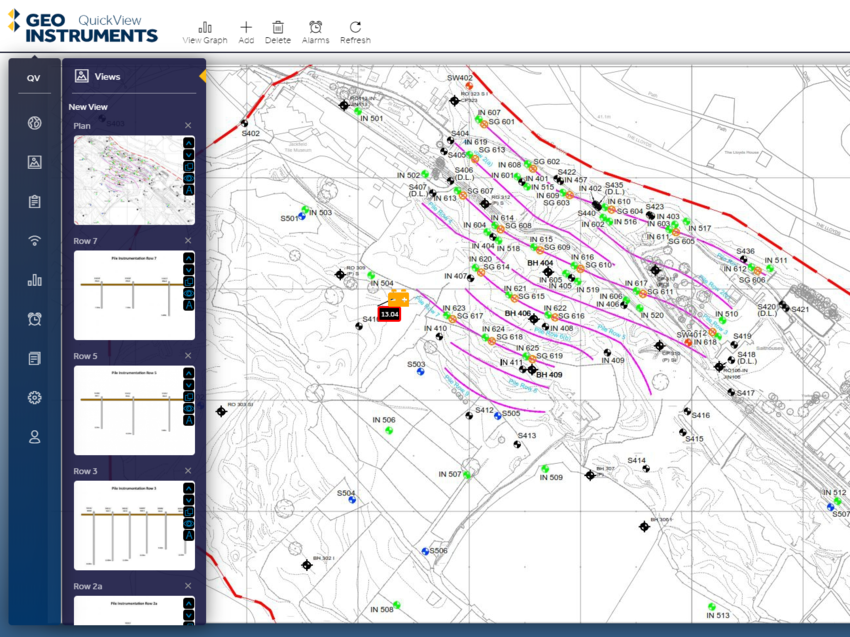 QuickView is GEO-Instruments' web-based monitoring platform used by their engineers and clients for displaying and analysing monitoring data. It allows for fast intuitive upload and interpretation of automated and manually gathered monitoring data.
QuickView has grown along with the company over several years, with new features and functionality added regularly according to clients' needs, but this is the first time the software has undergone a comprehensive update.
The most noticeable changes are the modernised visual style and greatly improved user-Interface but significant work has also gone into less obvious but equally important improvements to the background workings of the platform. These improvements include greatly reduced calculation time for rendering contours, an improved journal with added utility and enhancements to all round performance.
QuickView also now runs with full functionality on mobile devices and is optimised for touchscreen interfaces.
This update will be rolled out to all clients in the near future.