News article category
Workplace and people
An employee-led initiative has been launched to promote the career development, recruitment, and retention of women working in Keller.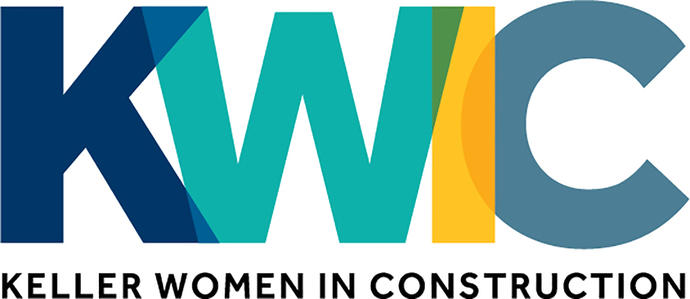 Keller Women in Construction (Europe) is committed to attracting, inspiring, supporting and developing women in the company and follows on from similar groups set up in the company's North America and AMEA regions.
KWIC will offer everyone opportunities to share thoughts, resources, and ideas to promote professional development within our organisation and the construction industry. A committee of 19 members - 17 women and two men – has been set up to gather data and plan the way ahead for the new group.
It includes four members of staff from Keller UK  - Clare Waldron, Lean Construction Manager, Laura Williams, HSEQ advisor, Rhian Swan McCay, Phi Group Project Engineer and Andreea Lupascu, Senior Contract Engineer.
"We have a lot of very capable women in Keller", said Clare. "But some women find it more difficult to advocate themselves and we hope KWIC will help address that."
The group, which has been developed to strengthen Keller's commitment to a diverse and inclusive work environment, has the support of Europe President, Jim De Waele.
"Jim recognises that women are underrepresented in engineering and leadership roles at Keller, as they are in the rest of the construction industry, and he wants to take positive steps to redress the balance," said Clare.
Clare, who has been with Keller for 14 years, sees joining the group as a way to give something back to the company.
"I've never had a negative experience as a woman working for Keller, but, on reflection, there are situations some females would feel uncomfortable in," she said.
"A good example of that is often being the only female in the room at a meeting or gathering. I experience that regularly be it in a small group up to whole divisional meetings.
"For women, the career v family life balance can be difficult. I had just returned from maternity leave when KWIC Europe was formed, and I think the experience of coming back to the workplace at that point in time is good to bring to the group. You can take your foot off the career pedal but also put it back on when the time is right.
"Keller is a good company to work for and this is an opportunity to give back to it to help improve things. The timing feels right to acknowledge the imbalances that exist and do something about it."
We have a lot of very capable women in Keller. But some women find it more difficult to advocate themselves and we hope KWIC will help address that."
KWIC (Europe) committee member