News article category
Project
KELLER are bringing their expertise to the £7m renovation of one of the world's oldest suspension bridges.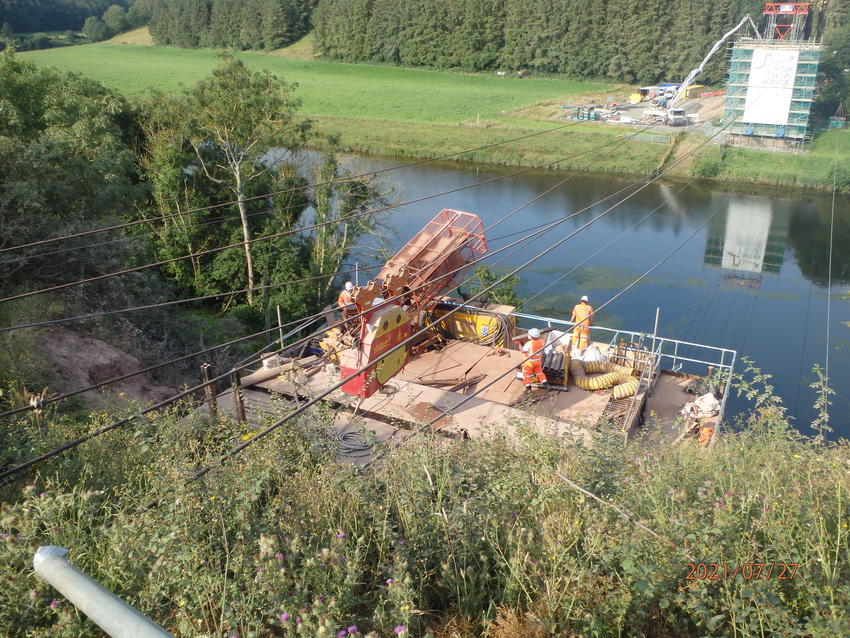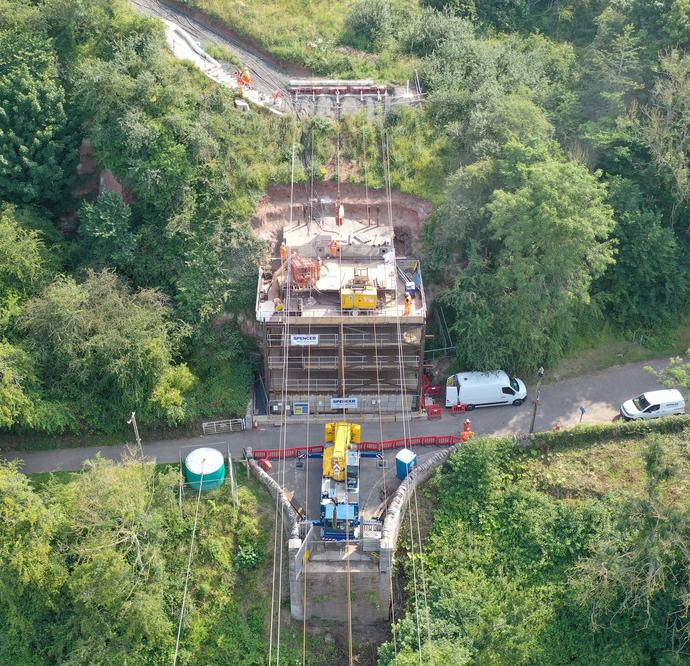 A team from the Geotechnique division are installing seven Single Bore Multiple Anchors (SBMA) to the tower on the English side of the 200-year-old Union Chain Bridge, which links England and Scotland.
They are working in collaboration with the bridge maintenance, repair and renovation specialist Spencer Group, who were appointed by Northumberland County Council to dismantle the Grade I listed bridge and carry out a complete refurbishment and rebuild.
"It is an honour to be working on such an historic project," said Keller Project Manager Dave Dixon.
"Keller's SMBA solution is perfect for this job and we're delighted to be helping restore a little bit of history."
Spencer Group engineers removed the suspension chains, chain pins, chain rods and hangers from the bridge before work started on replacing the original anchorages. This has involved Keller site operatives working from a bespoke steel access tower on the English side.
They are installing SBMAs - ground anchors with multiple strands, each bonded to the soil/rock and carrying a load. By stressing each of the strands in turn the overall, capacity of the multiple strands is significantly increased over a single anchor of the same length.
The bridge, which has a single span of 449ft (137m) crossing the River Tweed from Horncliffe in Northumberland to Fishwick in Berwickshire, was the longest wrought iron suspension bridge in the world when it opened in 1820.
But it was surpassed six years later by the Menai Bridge in Wales.
The full restoration of the bridge is set to be completed by January 2022.