News article category
Workplace and people
Keller, the world's largest geotechnical contractor, has been named Britain's Most Admired Company in the Heavy Construction Sector 2018, taking top spot for the first time.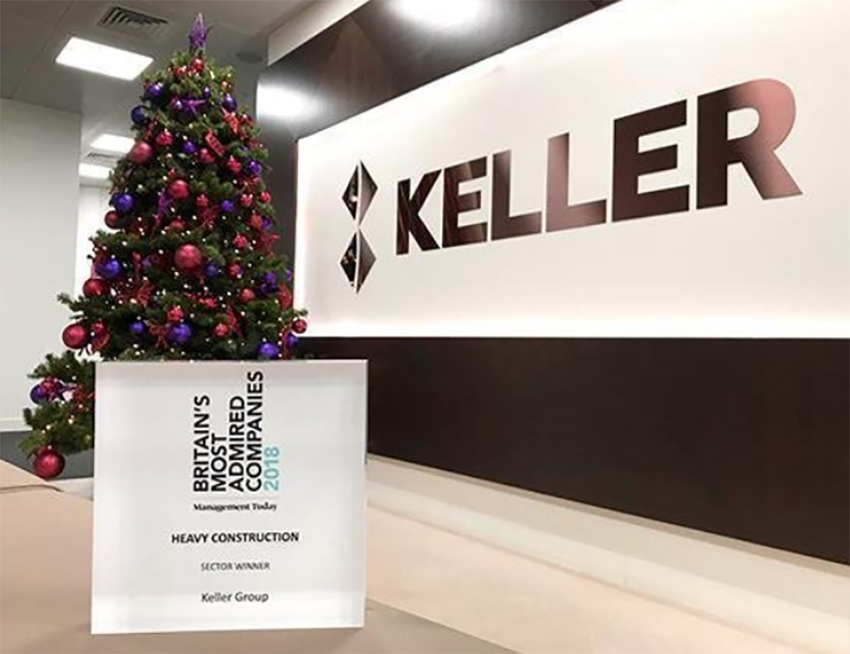 Presented by The Rt Hon the Lord Heseltine at an awards ceremony in London, Keller was selected for the Management Today award ahead of its peers.
"Every member of our staff is a Keller ambassador when dealing with customers and the public," said Bob Thompson, Managing Director, Keller UK.
"This award is a fantastic demonstration of our customers recognising that us working in the 'The Keller Way' brings you respect and results. Well done to everybody."
Running since 1990, Britain's Most Admired Companies is a peer study of corporate reputation as seen by its competitors and influencers and involves interviews with some 230 board representatives, analysts and city commentators.
Companies are rated across 12 criteria including quality of management, financial soundness and quality of products and services.
Keller entered the top 100 of all UK companies in the list for the first time, ranking 85th. The complete list of Britain's Most Admired Companies 2018 by sector is available here.