News article category
Project
THREE Keller divisions have worked together on the £37m redevelopment of an historical building in Oxford.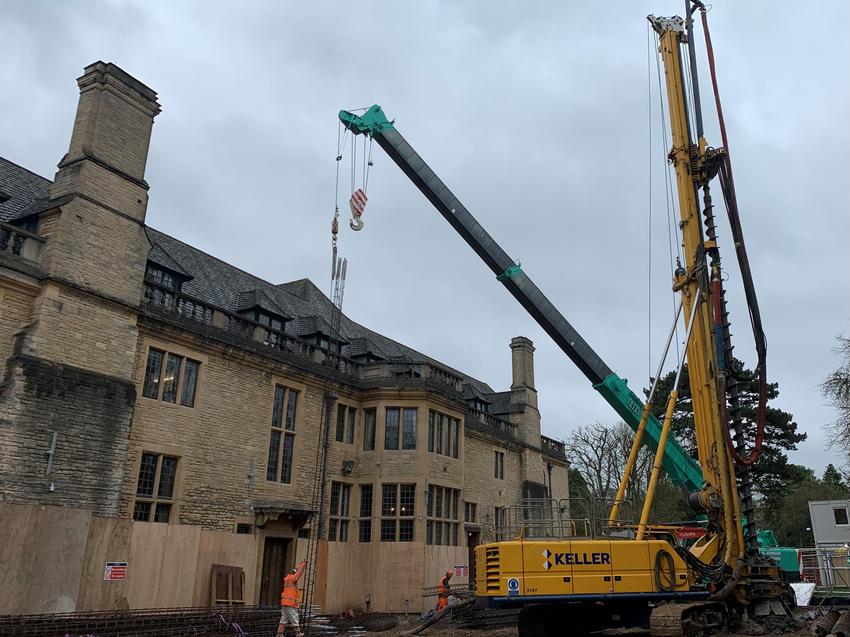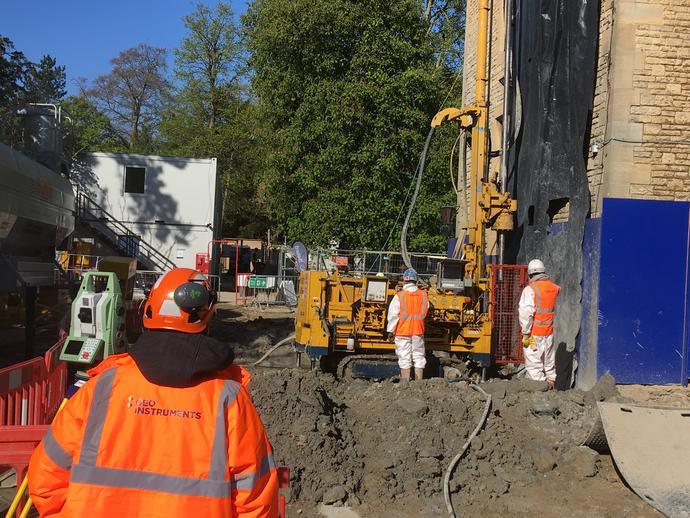 Piling, jet grouting and monitoring works have taken place at Rhodes House over the last few months as part of remodelling work being carried out by Beard Construction.
The work includes converting the basement into a conference hall for 300 people and providing new accommodation and improved office spaces.
The Grade II listed building is the headquarters of the Rhodes Trust which has awarded scholarships to more than 8,000 overseas students to study at Oxford University since its creation in 1902.
Engineers from GEO-Instruments, Keller's instrumentation and monitoring division, were first on site to install a 33 hydrostatic levelling cells and tiltmeters to monitor construction work for movement. They remained to work closely with the other Keller teams while they were on site and now they have left, GEO-Instruments will continue to monitor the rest of the construction works remotely until their conclusion.
Great joint effort
Our foundations division installed more than 600 CFA piles to provide secant walls for a sunken courtyard, the lower ground level conference hall and bearing piles for the garden pavilion.
Then the Geotechnique division joined them on site to install more than 80 jet grouted columns to underpin and seal the foundations.
"It was a great joint effort by the Keller team to get the work done," said Keller Contracts Manager Sam Cawthorne.
"The ability to carry out the entire scope of the work through one company and therefore one point of contact, allowed us to build a strong relationship with the Beard team from an early stage. The collaboration throughout was key to the success of the project for both parties."
The redevelopment, which will take two years, comes as the Trust looks to increase its number of scholars from 260 to 325 by 2028.
The collaboration throughout was key to the success of the project
Project Manager
Watch the video of Keller's work at Rhodes House