News article category
Workplace and people
Keller UK staff took part in a successful Global Safety Week in May as the company took the event worldwide for the first time.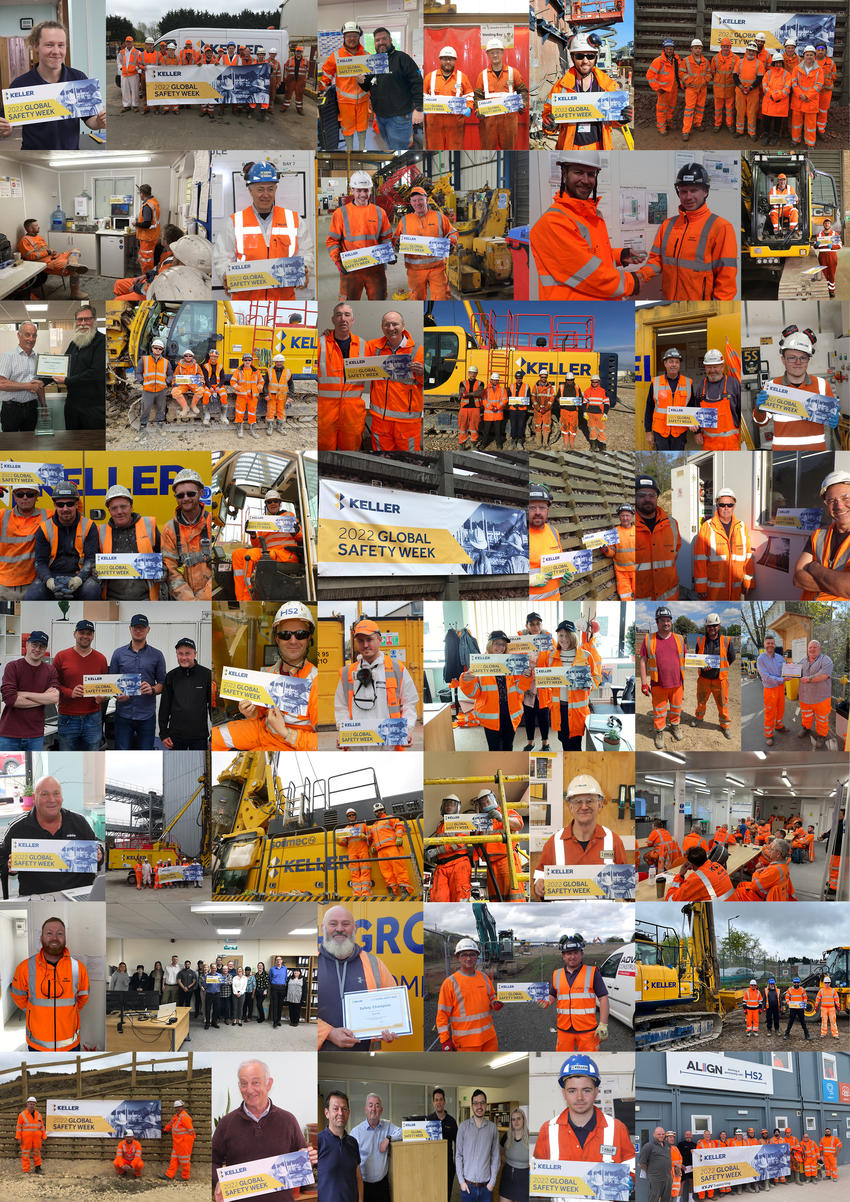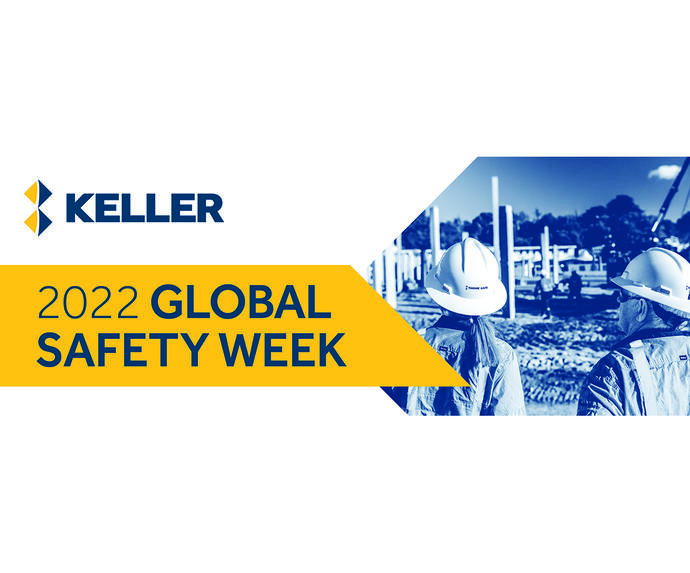 All 19 business units across Europe, North America, Asia-Pacific, Middle East and Africa came together to reinforce the 'Stop Work Authority' message and to thank staff for supporting safety and to recognise their efforts to keep everybody injury-free.
"People from across the core UK business and our Joint Ventures engaged each day to make the event a real success," said Simon Jones, Keller UK's HSEQ Manager.
During the week, members of the senior leadership team visited more than 20 live projects where staff from Keller and sister companies Phi Group and GEO-Instruments and their joint venture partners were working. The leadership team thanked everyone for their efforts and wanted to encourage everyone to continue to play their part in keeping themselves and each other safe.
There was a particular focus on the company's Stop Work Authority where employees are empowered to stop work on a site if they believe it's unsafe. Videos, toolbox talks and quizzes were use to help share scenarios.  Individuals were asked whether the scenarios met the criteria to use the authority.
There was also a day dedicated to celebrating the company's Safety Champions – Paul Lewis, John MacGregor and Rob Hawkins from Keller, Jamie Knill from Phi Group and Reggie Harrison from GEO-Instruments.  Each was recognised for being people who take that extra step to support safety.
Earlier this year Keller UK was awarded the Royal Society for the Prevention of Accidents Gold Award for the second consecutive year for their efforts in keeping staff safe.