News article category
Workplace and people
KELLER UK has invested in several new rigs as it updates its fleet to keep pace with its growing order book.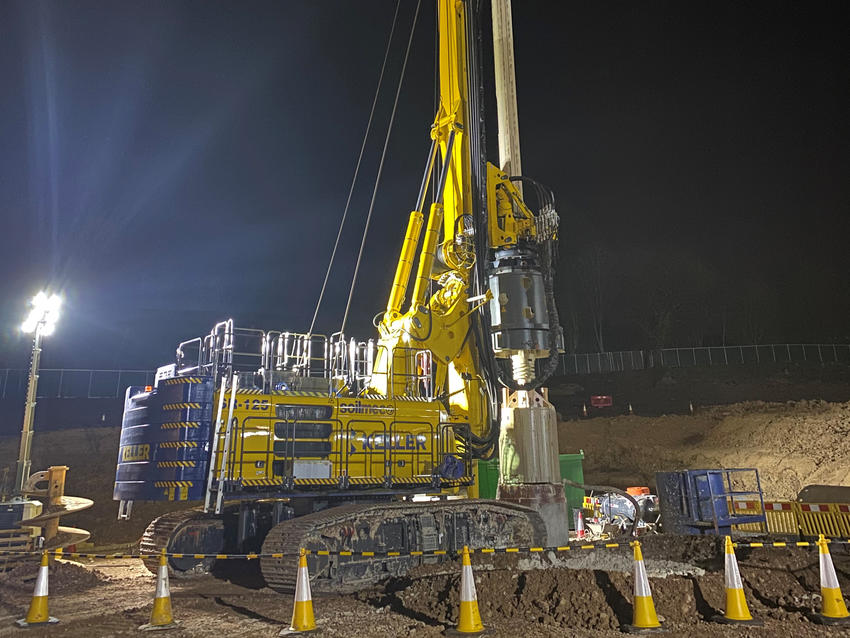 So far this year the company has taken delivery of a Soilmec SR125 and is awaiting the arrival of another to carry out rotary bored, CSP and CFA piling as well as two smaller SR 65 rigs, which can carry out rotary and CFA piling and install rigid inclusions. Another Soilmec rig, an SR 75, has also been ordered. It has full rotary and CFA capabilities. 
The new Soilmec rigs comply with the Tier 5 regulations on emission standards for engines. The SR 65 and 75 models also feature the company's Blue Tech upgrade which offers better mechanical performance, safety and productivity. As part of the remodelling of the fleet, two older SR65 models will be taken out of service. 
The new machines will give Keller one of the most up-to-date fleet of piling rigs in the UK.
The plant team at the company's Coventry headquarters have also been busy adapting two new multi-purpose JCB 220 excavators mounted with in-house built drill rigs and fitting cages to two new generation Casagrande CX7 ground anchor machines. 
"The plant team has been under a lot of pressure to get these machines built and have done a fantastic job, said Bob Thompson, Keller UK managing director.
The in-house built rigs have been developed to improve performance and efficiency on site.
Keller runs an in-house Step Forward programme where staff are encouraged to suggest better quality, safer and more efficient working practices across the business.
Many of these suggestions are incorporated into designs for custom built rigs or equipment used on and off site.