News article category
Project
KELLER have completed work on the foundations for a new state-of-the-art operating theatre block at a hospital in Birmingham.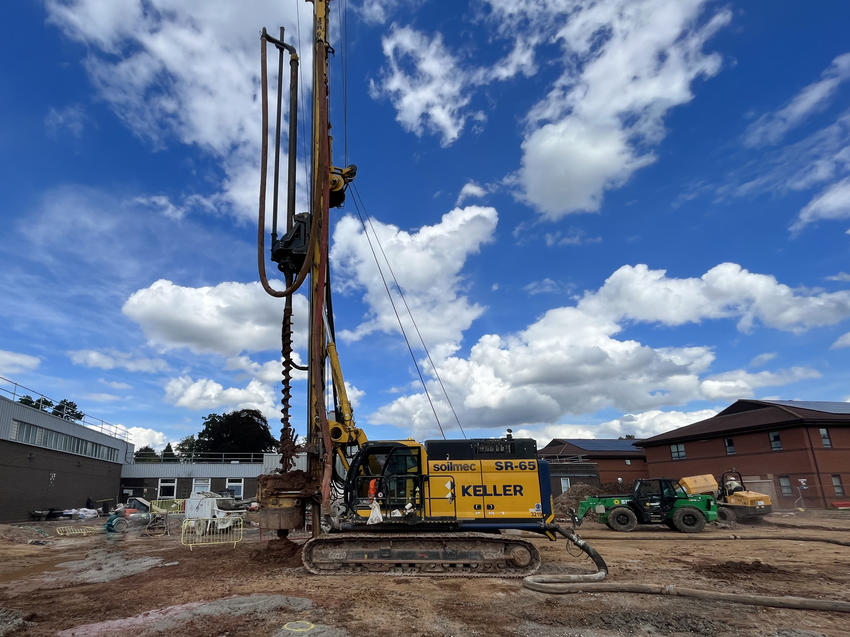 The £25m project at Solihull Hospital will include the provision of a two-storey building, encompassing six high-quality theatres and supporting services to increase capacity. It is hoped the new block will allow for an extra 15,000 treatments each year.
Keller is working with main contractor Merit Construction and has installed 371 CFA piles for the foundations and floor slabs of the new building.
"It's great to be involved in such an innovative project," said Mark Williams, Keller UK's Development Director.
"We finished ahead of programme which allows the team from Merit quicker access to the site for their work."
Northumberland-based Merit, are the UK's leading industrialised construction and digital manufacturing specialist.
Their innovative approach will see construction take place both on and offsite to help ensure a faster more cost-effective project delivery. Merit will manufacture 81% of the new block offsite at its Cramlington-based manufacturing facility.
Merit's team of 90+ Virtual Design and Construction (VDC) specialists will use advanced 4D BIM modelling technology for design and construction using its FLEXI POD® hybrid solution. This comprises of aspects of Modern Methods of Construction (MMC) for the shell and core, and a digitally manufactured offsite fit-out facilitated through a POD and Pre-Assembled Module (PAM) strategy.
The construction mix will allow for the building to be completed by May 2024 – just 10 months after work started.