News article category
Workplace and people
Keller has sponsored a local girls' and women's football club to allow them to buy a piece of equipment to help improve their performance on and off the pitch.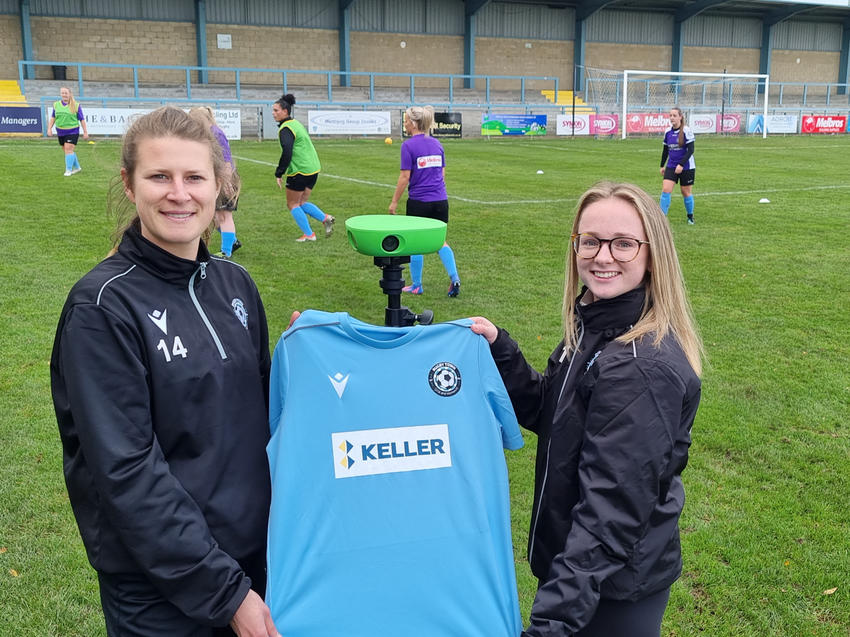 The sponsorship cash will pay for a special VEO 2 Sports Camera for Rugby Town Girls and Women FC which will enable them to video matches for post-game analysis for a range of team ages from under 12s to Women.

Keller will also be the Match Day Sponsor for the women's team, meaning the team is now free to play for as they continue to build for the future. This further provides a pathway for all junior club members to aspire to play for the first team.

"We're delighted to support the club, help with their development and give something back to the community," said Bob Thompson, Managing Director of Keller UK.

"After England's success in the Euros this summer, there's no better time to get involved in women's and girls' football."

Rugby Town Girls and Women FC has 14 teams across all age groups, ranging from five-year-olds up to the Women's First Team.  The club was formed in 1996 and plays at Butlin Road, the home of Rugby Town FC. The women's team plays in West Midlands Regional Womens Football League and the junior teams in Leicester City and County Girls Football League.

"This sponsorship means that all of our teams can learn, understand and reflect further on how they play. Additionally, the sponsorship helps make it affordable for women to play the sport and enjoy their football," said club chairperson Jason Morris.

"As well as the VEO camera, the sponsorship will pay for all matchday fees such as pitch rental, referees fees and post-match food which were previously paid for by the players."

The VEO system is a tripod mounted camera which tracks the ball automatically during a game, recording all the action for analysis.

"The camera system will be a valuable tool to help the volunteers at the club do a good job for the teams.  The players will be able to watch and analyse their own games and learn from them, taking their game forward," said Jason.

"We can do a whole morning's worth of games and with the analytics pack the sponsorship also allowed us to purchase, we can get proper feedback to the players."

England victory in the Euros has had a massive effect on raising the awareness of women football, said Jason, with more people coming to watch games and join the club, which now has 200 members.

"It's an exciting time to be involved in female football," he said.