News article category
Workplace and people
It's International Women in Engineering Day and this year's theme is 'make safety seen'. To mark the occasion, Keller's announcing new efforts to further improve physical and psychological safety for all women on our project sites.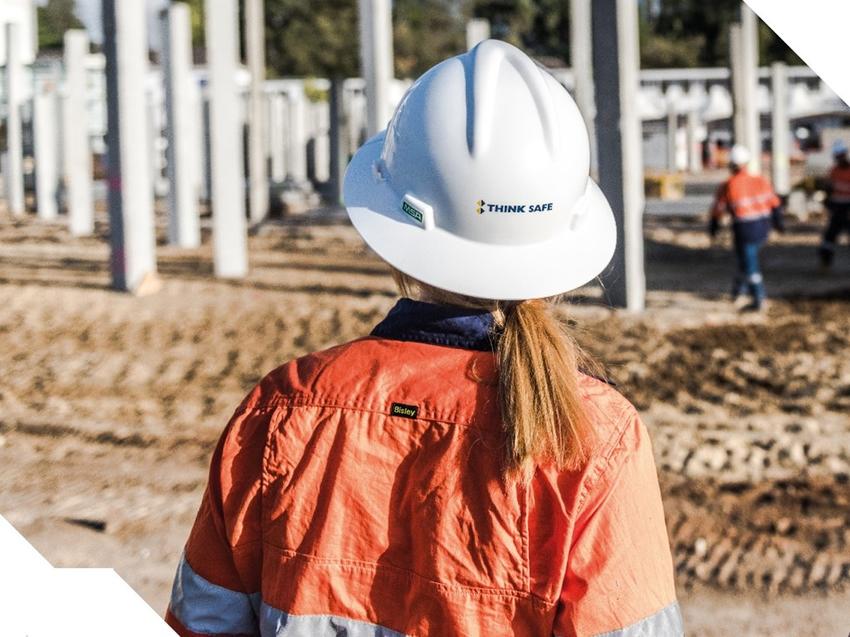 Keller's proud to have a diverse workforce and works hard to make sure everyone feels safe, valued and respected regardless of gender, abilities, culture, religion or stage of life. Not only is this the right attitude to have from a moral standpoint, but we also know that those who feel included and listened to perform better, creating a more productive and safer workplace for all.
Sourcing more PPE for women
One way Keller is looking to better support the growing number of women working on our sites is to make sure personal protective equipment (PPE) is suitable for everyone.
"PPE is still largely designed with men in mind," explains John Raine, Group HSEQ Director. "But oversized garments can snag, headgear such as eye or hearing protection may not perform correctly, and boots, harnesses and other items that don't fit properly can increase the risk of injury."
Sourcing appropriate PPE can be challenging, but Keller is determined to drive change. A pan-global PPE project team, including representatives from Keller Women in Construction committees,  has now been set up to assess Keller's current approach, gain insight from our people working on the ground, connect with inclusive manufacturers and help push this initiative forward.
"We're also launching an inclusive site culture standard to embed guidance and will monitor progress through our annual HSEQ assurance plan," says John.
Encouragingly, progress is being made in many areas of the Keller world. In North America, we've found a manufacturer to provide safety vests for women, in Australia women now have access to the right-fitting PPE. The UK, South-East Europe and the Nordics are also making improvements.
It's not just physical safety…
As well as feeling physically safe, everyone working on our sites should feel psychologically safe too.
"Psychological safety is where everyone feels comfortable to share ideas, contribute and speak up against behaviours that don't align with our values," says John. "It gives people the power to call out bullying, harassment and discrimination without fear of being victimised or penalised.
"Psychological safety is one of the most significant factors underpinning high-performing teams. And organisations are more at risk of preventable business failures or human safety failures when psychological safety is low."
To ensure everyone feels safe, welcome and respected, Keller is developing guidance on how to build an inclusive site, embedding the topic into inductions and site orientations, and sharing real-life examples.
John concludes: "We're pushing for big changes and we know they'll take time, but we're making progress. Ensuring that every colleague has the right to feel safe, valued and respected is the very least we can do as a leading company."