News article category
Workplace and people
A secondment in France has paid rich dividends for Keller UK and design engineer Arul Shankar.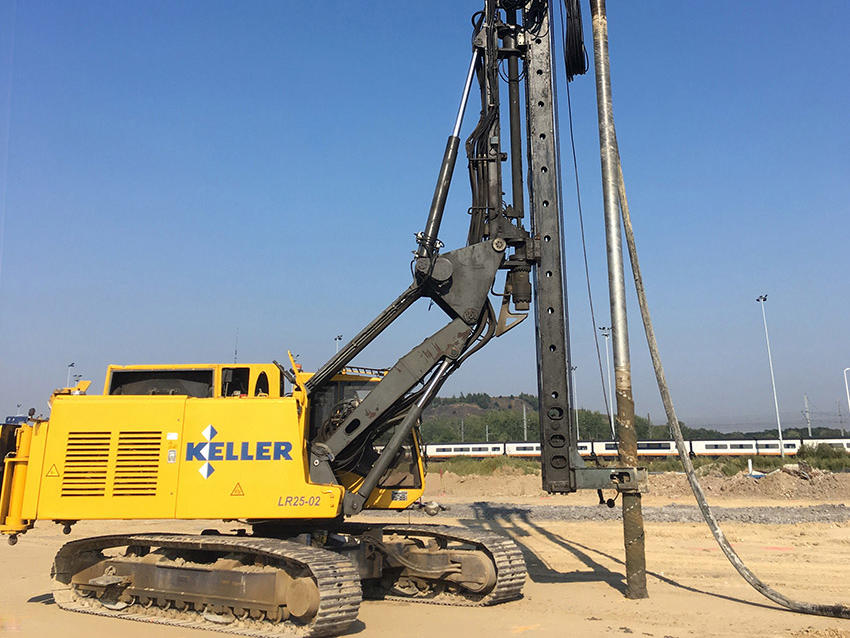 Arul was tasked with developing the rigid inclusions technique after his experience working on Keller UK's first RI project in Liverpool and seeing the growth of the product in the UK market.
So he turned to the Rigid Inclusions Global Product Team and colleagues in France for help.
"I kept asking my boss (Technical Director)  Andrew Heathcote and the GPT questions about the technique", said Arul.
"We have been tendering for jobs in the UK using rigid inclusions but not winning them because we needed greater knowledge and experience to make us more competitive."
So Arul was sent to France to work under the guidance of Keller France Technical Director Serge Lambert, who is also the GPT leader for rigid inclusions.
While in France, Arul looked at design and production methods, made site visits and learned all he could about the technique.
"In France they are doing five to ten rigid inclusion designs a week and it was a great opportunity to learn from their live jobs and what they face day-to-day", he said.
Rigid inclusions can be used in ground conditions where techniques such as vibro stone columns aren't suitable and is a cheaper alternative to piling.
"It's a good product and can work in the right ground conditions and is ideal for buildings of less than three storeys," said Arul.
And so it proved when Arul came back to the UK. Colleagues were tendering for a ground improvement job at a shopping centre. The job involved mainly vibro stone columns but some areas needed different treatment because of the site conditions."
With the knowledge gained in France, Arul was able to come up with a solution using rigid inclusions which kept costs down for the client and ultimately won the job.
"Without the knowledge from France our rigid inclusions offer would not have been competitive. It opens up more opportunity for us to expand our market share in this product range", said Arul.