Work to widen the A13 from two to three lanes in both directions between the A128 and the A1014 was necessary to improve traffic flows and boost the local economy.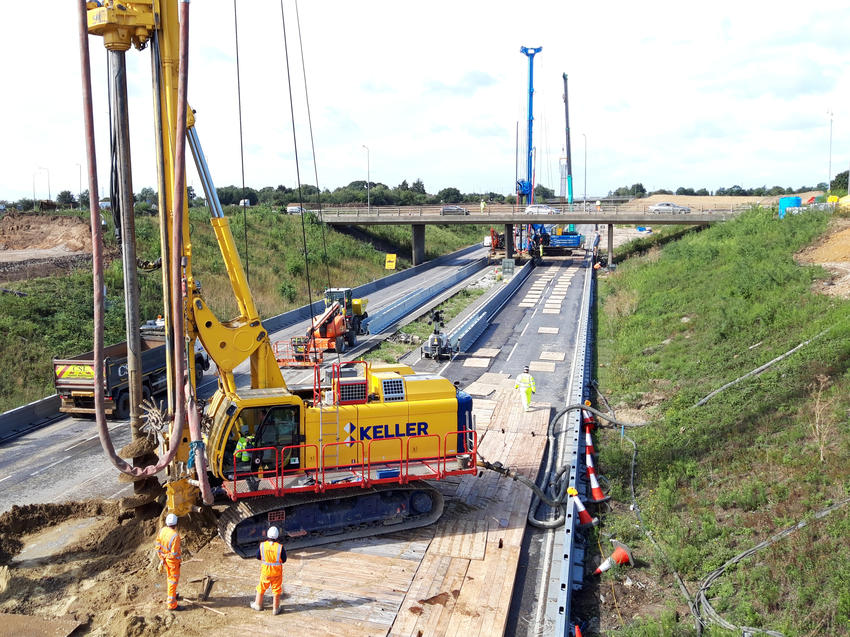 The project
The works included adding an additional lane in both directions between Orsett and Stanford-le-Hope and replacing four bridges, which required support.
The challenge
Delivering two bridge piers during a two-day weekend road closure of the A13 major arterial route linking London with several major ports within the Port of London area. Piling to eight bridge abutments adjacent to the live A13 with challenging access and logistics.
The solution
Deployment of two Soilmec SR95 piling rigs to install 1050mm diameter CFA piles up to 25m long to four bridge abutments and two bridge piers, one Soilmec SR95 piling rig to install 900mm diameter CFA piles up to 19m long to two bridge abutments and one Soilmec SR95 to install 880mm cased bored piles up to 24m long to two bridge abutments.
"I would like to congratulate the A13 project team for their efforts. Working continuously through a weekend presents various challenges but by working in this way the team have significantly reduced the number of overnight closures required later on to complete these works."
Kier Operations Director