Keller designed and installed a cost-effective and robust soil nailing solution in an area that included a Site of Special Scientific Interest.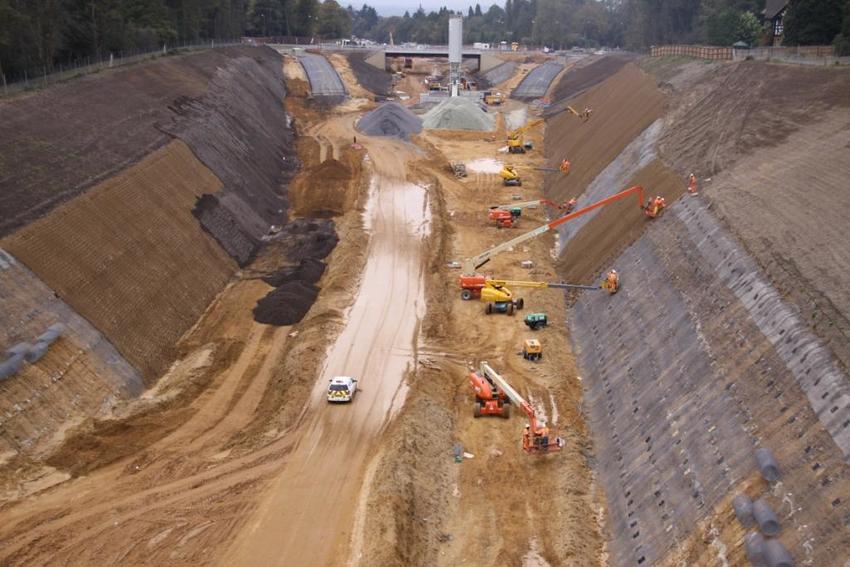 The project
To form the approach cuttings and tunnel portals for the dual carriageway link between London and Portsmouth and remove a major source of congestion. The four-mile long road included 1.2miles of twin bored tunnels under the Devil's Punch Bowl Site of Special Scientific Interest.
The challenge
With land take needing to be minimal and working in such a sensitive area, trials were undertaken to facilitate cost and programme savings for the main works, provide confidence to the designers on the soil nail performance before main works started and to address issues such as quality and method of work. They also highlighted potential problems and meant there was sufficient time to solve them before works started.
The solution
The extensive use of soil nailing was included in the design to limit the amount of land take and thereby retain as much existing woodland and National Trust land as possible. Soil nails formed using a pre-bore and install technique were adopted at a number of localities for both permanent and temporary situations. In total approximately 7,500 were required.