At the site of a former warehouse within Alexandra Dock, Liverpool, Keller installed their patented rigid inclusion system to support a new distribution facility.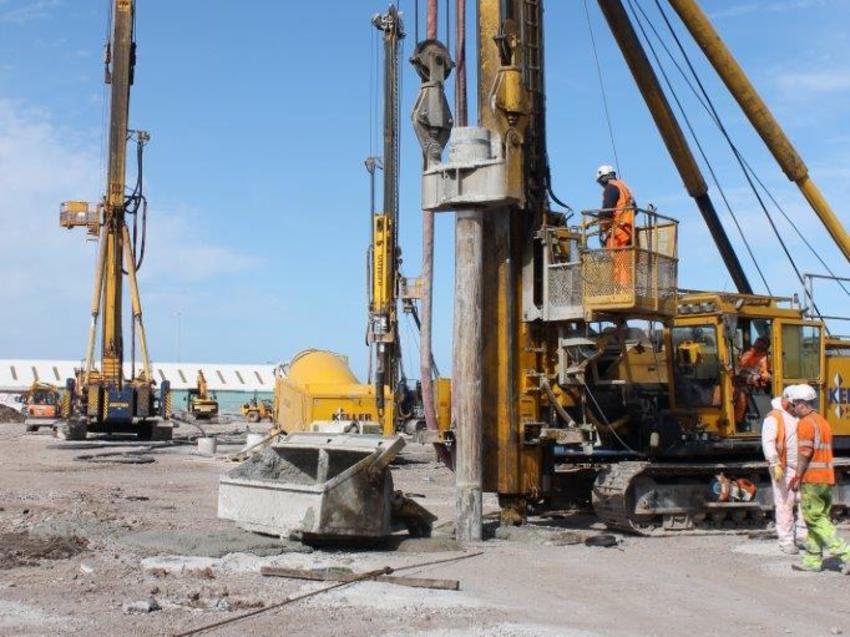 The project
Some 4412 columns support the building. The very dense sub base sitting beneath the old slab actually was suitable as a piling mat following rigorous load testing carried out by McLaughlin & Harvey. Once the stiff column is installed the upper part of it is removed down to the base of the granular mattress and replaced with dense gravel. The mattress is then topped up in thickness. This system fits neatly between vibro techniques and piling. Provided site levels allow the construction of a load transfer mattress it can be adopted where the soils are too soft or too organic for vibro.
The challenge
As with any distribution warehouse, supporting the floor to the specified tolerance is the most important aspect of the project. Working closely with McLaughlin & Harvey to develop the best solution, finite element analysis was undertaken to model settlements at various spacings of columns and thicknesses of mattress. At Alexandra Dock the floor columns are at centres of 2.5m and overlaying this is a 500mm thick mattress consisting of heavily rolled 6F2 stone.
The solution
The columns consist of 340mm diameter driven cast insitu piles driven down into the dense sands. Close to a culvert, these piles were substituted by two rows of 450mm diameter CFA piles.