The former Ford car factory in Dagenham is now primarily an engine plant and some parts of the site have been redeveloped into new factories and distribution units.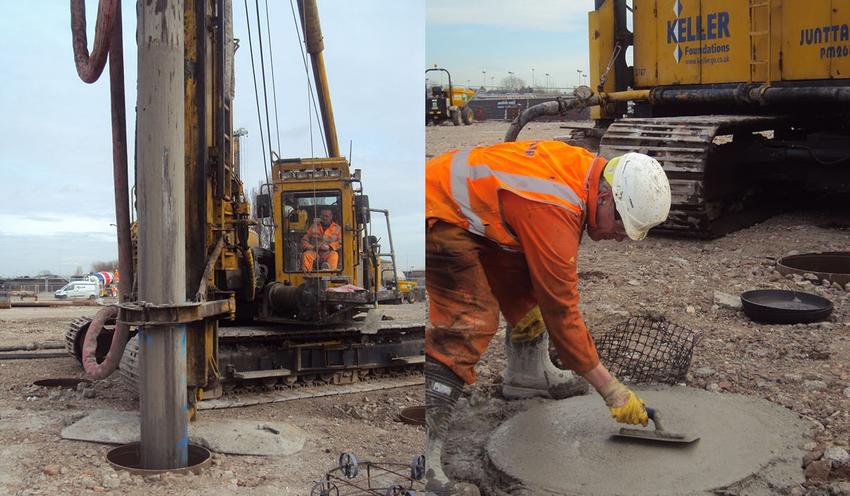 The project
As part of the works, Beam Reach is being redeveloped with the construction of four distribution and industrial units by Readie Construction. On this project, they chose Keller's displacement piling as a means of avoiding spoil generation.
The challenge
One of the four units had a complication. It was located adjacent to the HS1 rail line and a medium pressure gas main. It was decided to adopt a CFA piling technique in this area to minimise vibration. Elsewhere on the site, we mitigated the risk of asbestos and working adjacent to high voltage cables.
The solution
For the floor slab Keller offered a 900mm diameter enlarged head. One of the main advantages of this is that we float finish them (as per the photo above) to a precise level tolerance. Heads are placed at +0/-25mm with the levelling controlled by ourselves. A further benefit of the DCIS pile is that the good bond between the wet concrete and soil minimises contamination transfer and therefore is often favoured by the Environment Agency.