Keller were called in to offer a foundations solution for the installation of 1.0m diameter waste water pipe as part of the Betley WwTW project.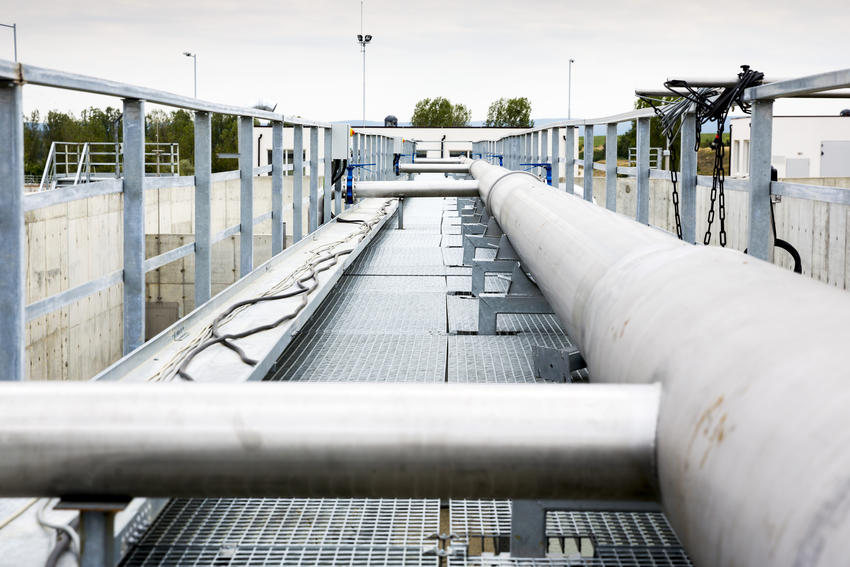 The project
Keller opted for a dry soil mixed columns solution to stabilise very soft clay and organic soils to support the safe construction of the pipe at Betley.
The challenge
The soils in the area comprised very soft clay and organic material and under the supervision of the main contractor, Keller undertook an up-front programme of soil sampling and laboratory testing to enable optimisation of the column binder content and predict as-built properties of the treated soil. Works were completed close to a natural water course and Keller were commended on their management of this environmental risk.
The solution
Dry soil mixing treated the in-situ very soft alluvium and organic soil to give an unconfined compressive strength (UCS) of the columns of 50kPa. Nearly 1800 No. columns up to 10.0m in length, were formed to enhance the properties of the existing ground to provide the required bearing capacity and settlement control.
The setting out of the columns were completed using GPS receptors on the rig. This provided a safe system of work by reducing the workforce requirement around the working rig and providing an accurate as-built position of the columns. The specially adapted dry soil mixing rigs are fitted with onboard computer control that ensures a consistent product is delivered while recording detailed construction records.
Project facts
Main contractor(s)
Costain/Galliford Try/Atkins JV