The 100-year-old Chapel House Reservoir required a safety upgrade without disturbing either water supply or the habitat of the fish.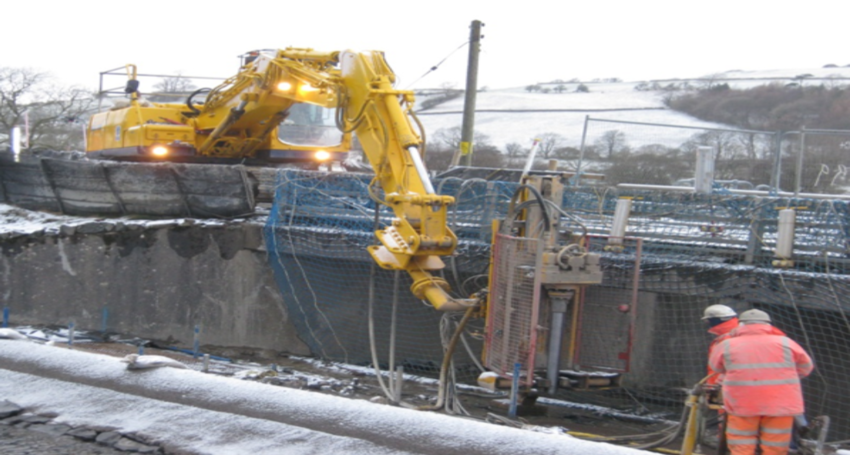 The project
United Utilities required improvements in order to comply with a dam safety assessment.
The challenge
Water supply from the reservoir had to be maintained throughout the works and fish migration through the waterway undisturbed.
Prior to proceeding with site works, a detailed stability assessment of the dam was undertaken to ensure embankment stability during the works. Detailed design was conducted by Keller to demonstrate the proposed plant and methods would not cause failure of the dam.
The solution
Following detailed stability assessment of the dam, Keller constructed a 101m long low permeability cut-off wall to both sides of the central spillway to 12m depth. Prior to excavating the cut-off wall, end of casing permeation grouting was conducted on the downstream side of the wall to treat significant voids and mitigate against the risk of slurry entering the watercourse. A line of Tube-a-Manchettes were installed to the upstream side of the cut-off wall and treatment undertaken using microfine grout to extend the low permeability barrier into the competent bedrock beneath the embankment and underlying gravels.
With careful monitoring of the embankment and water quality, Keller completed the works without causing interruption to water supply and allowed the client to place no restrictions on its customers throughout the remedial works.