A new aqueduct was required over the Great Western Railway in Wiltshire as part of electrification plans.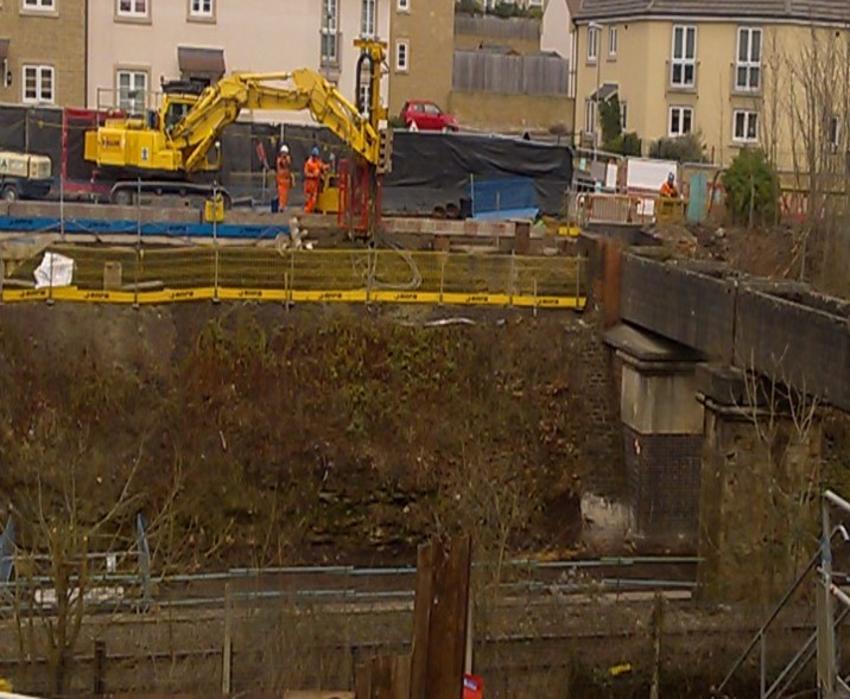 The project
The installation of mini piles to provide the foundations support to a new aqueduct over the railway as part of the Great Western Electrification project corridor between Bath and Bristol.
The challenge
Ensuring the normal functioning of the railway while carrying out the works on a congested and small available working space at the top of the railway cutting. Providing safe access for the men and equipment for the installation for the piles positioned on the cutting.
The solution
Keller's solution consisted of a contiguous pile wall with a double function, as the temporary support for the safe installation of the main bearing piles and as the permanent wall for the future aqueduct channel along the crest of the cutting. The contiguous wall was installed from the road during a first visit using a standard drilling rig. The main piles were installed following excavation of the wall with a drill mast mounted on a specially adapted excavator with an arm extension reaching down. In total 53No 340/300mm mini piles were installed to 7m to create the contiguous wall and 19No 508/450mm mini piles to 5m for the bearing piles.