Crossrail is the largest construction project in Europe. It involves the construction of 42km of twin underground railway tunnels and 10 new stations across 40 construction sites.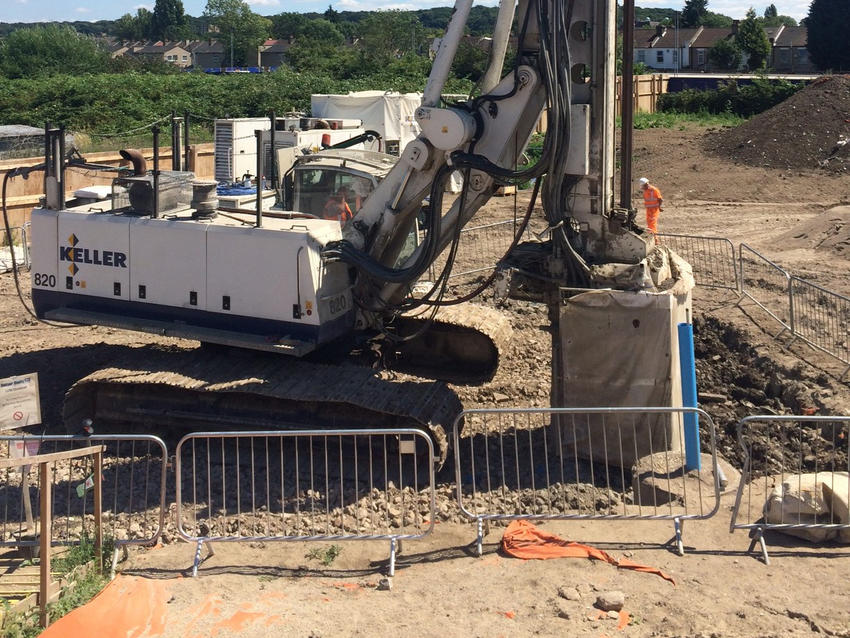 The project
To support the safe construction of a 4.0m high retaining wall for the London Crossrail Plumstead Sidings project.
The challenge
To stabilise very soft clays and organic soil to support the construction plans and to validate their solution with on-site testing.
The solution
Deep Dry Soil Mixing (DDSM) treated the in-situ very soft alluvium and organic soil to give an unconfined compressive strength of the columns of 250kPa. Nearly 4200 No. 5.0m long DDSM columns were formed to enhance the properties of the existing ground to provide the required bearing capacity and settlement control to support the retaining wall.
Keller undertook an up-front programme of soil sampling and laboratory testing to enable optimisation of the column binder content and predict as-built properties of the treated soil. These tests confirmed a CEM II binder content of 190kg/m3 of mixed ground.
An extensive program of in situ testing, which included 128 No winged CPT and 2 No static load tests, validating the finished product.