Daventry International Rail Freight Terminal was to be the home of a new distribution warehouse for Sainsbury's supermarkets.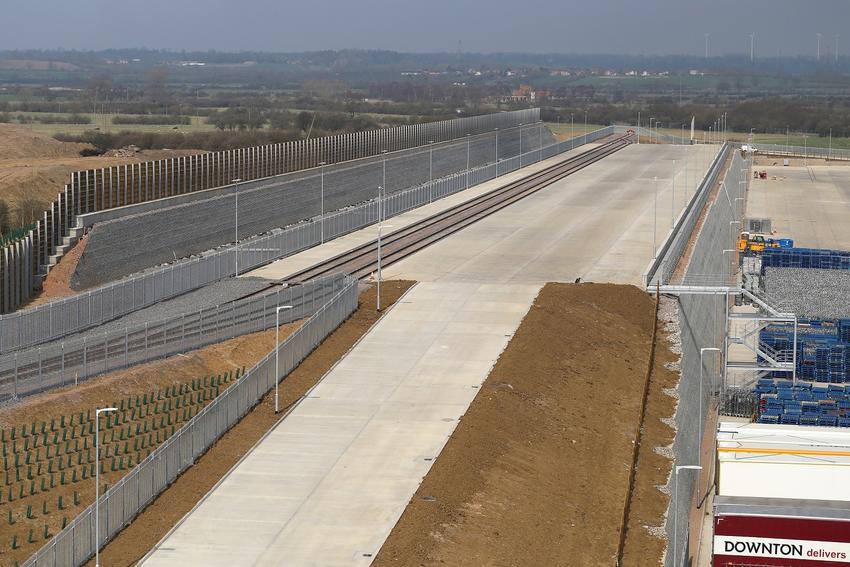 The project
Prologis Developments contracted Volker Fitzpatrick to build a 100,000m2 distribution warehouse for Sainsbury's. The new rail head would deliver containerised goods to the state of the art warehouse.
The challenge
The site of the new warehouse was 9.0m lower than the adjacent site where the rail head terminated. To bring the new rail head in would therefore mean raising levels on site. From early discussions it was clear the ability to re-use site won material to raise levels was crucial to the scheme's success. The material on site, a Lias clay, was not ideal to use and compact, but Phi Group designed a solution.
The solution
Specified as a vertical concrete structure that would have meant importing stone, we changed the solution to a Textomur reinforced soil slope with a gabion stone face finish. There was enough space to accommodate the 70 degree slope angle, and through the use of lime stabilisation, we were able to improve the Lias clay to make it useable to form the raised area that supports the rail head.