Keller imported a technique used by colleagues in Scandinavia as the best foundations solution for a swimming pool and pumping station as part of the leisure centre complex.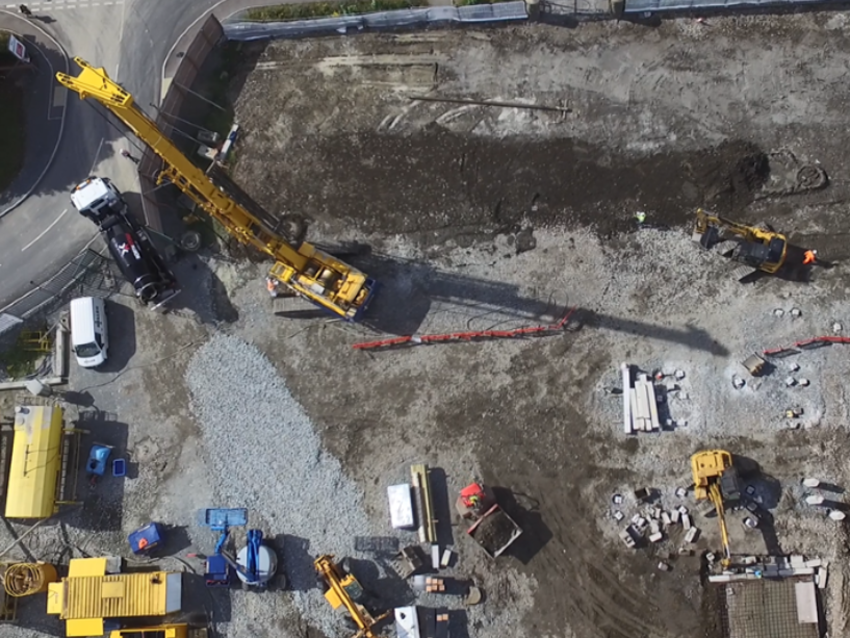 The project
To aid in the construction of the new swimming pool and associated plant for the new Down Leisure Centre, Downpatrick.
The challenge
To stiffen and reduce the permeability of very weak silts, enabling the safe excavation of deep plant and pump rooms.
The solution
A wet soil mixing solution was undertaken as excavations down to 5m depth for the pumping plant were required. Sufficient passive resistance could not be generated from the weak silts, ruling out traditional techniques. A mass stabilised block was proposed as the best option with Keller in early dialogue.
A total of 585 No columns treated the ground to 2m depth with a further 390 No columns treating the ground to 7m depth. The target undrained shear strength for the mixed soil was 100kPa. Before carrying out detailed design, Keller undertook laboratory mixing trials to determine the necessary grout content to ensure we could achieve the target strength.
For validation, Keller planned in situ CPT testing correlated using EuroSoilStabfigures of qc/N with N taken as 13. Using this correlation, undrained shear strengths of 300kPa to 500kPa were achieved. Considering a target of 100kPa, this corresponds to a FoS ranging between 3.0 and 5.0.