Network Rail identified an abandoned mine shaft near to live London-Penzance Railway line. It was decided that the best way to treat and stabilise the ground was jet grouting of the shaft and the soils surrounding it.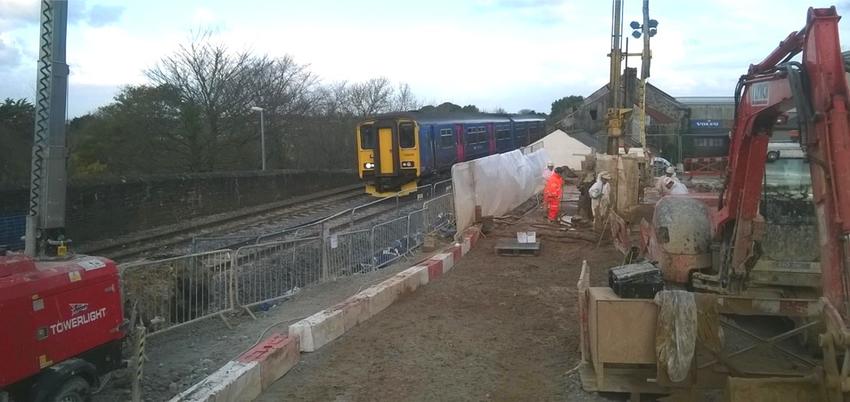 The project
Following the discovery of the mine shaft, engineers Ove Arup and Network Rail developed a solution to treat the former mine workings using piling. Keller offered a design and build solution using jet grouting as an alternative.
The challenge
The main challenge was to ensure that the mine cap did not collapse during the operation and so threaten the rail line. As the line was blockaded for other operations nearby it was necessary to take advantage of this and carry out the treatment at relatively short notice. In view of the limited blockade time 24-hour working was necessary.
The solution
Keller installed 1.6m diameter jet grout columns to between 4m and 8m long through backfilled gravels and clay. Where competent mudstone was encountered, the diameter of the columns was reduced but in weaker material the erosive power led to large columns with a strength of 5N/mm2 thus ensuring a sufficiently competent plug.