Earlswood Lakes are situated near Solihull, Birmingham. The underlying ground strata that surrounds the lakes is starting to degrade causing localised flooding in certain areas around the reservoir.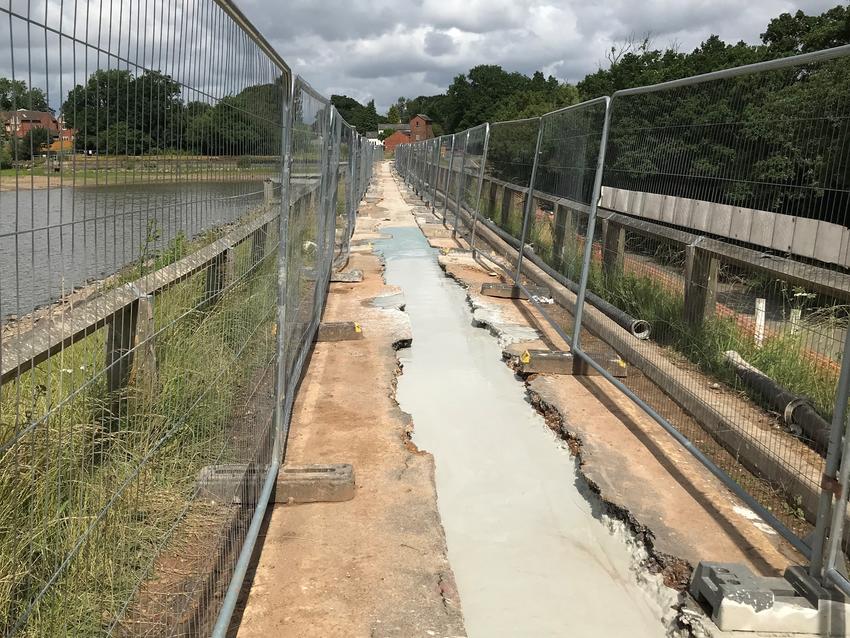 The project
Keller were contracted by Kier to construct and install a slurry cut off wall to alleviate future flooding along Valley Road.
The challenge
To install a flood alleviation scheme to help protect the local village from any future flooding. The proposed works were situated close to the reservoir along the towpath of Valley Road and close to other amenities, making a successful project very difficult to achieve. 
 
The solution
Temporarily lowering the water levels within the Engine and Windmill Pools, to maintain the safety of the dam until the works were completed. Then the installation of a slurry cut off barrier using a self-hardening cementitious slurry. Raising the core level will help to improve the dam's resilience during flood events. 
 
Project facts
Owner(s)
The Canal and River Trust