ExCeL London is expanding its exhibition areas to include a new continuous event space to the east of the site. The Phase 3 expansion will increase the venue's total event space by 25%, approximately 25,000sqm.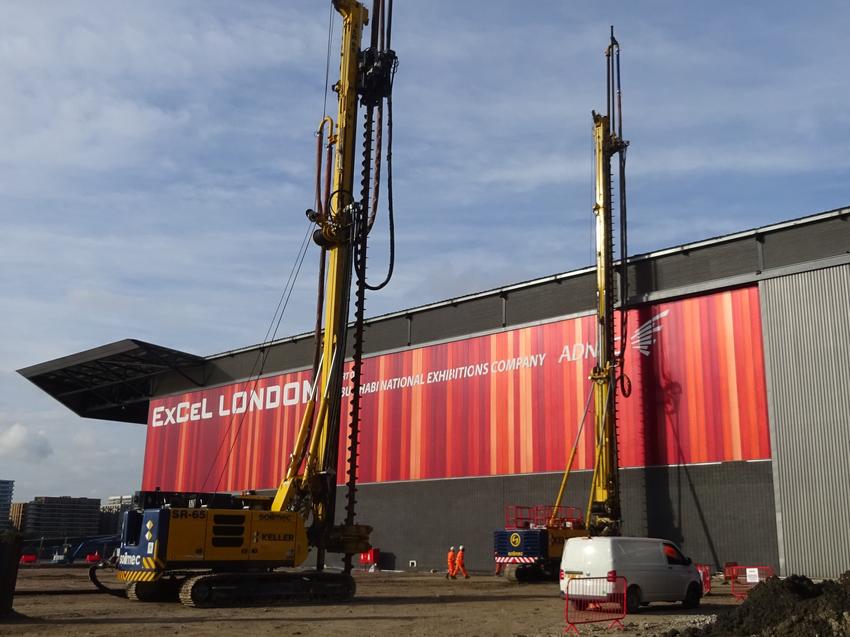 The project
Keller offered a value engineered solution to the restricted access area of this major project, employing two of Keller's specialist divisions.
The challenge
The main challenge was installing the piles in 5m restricted headroom and close to the existing Excel Exhibition Centre while achieving minimal disturbance from noise and vibration.
The solution
Keller designed and installed 20No 450mm diameter sectional flight augered up to 1000kN capacity piles and 25m in depth on the perimeter of the Phase 2 building 500mm from the boundary face to the pile centre line. All the work was completed ahead of programme.