As part of a £12m upgrade at the ageing Hartlepool Railway Station, a new platform and canopies were built and the station made more accessible as part of the Department for Transport's Access for All programme.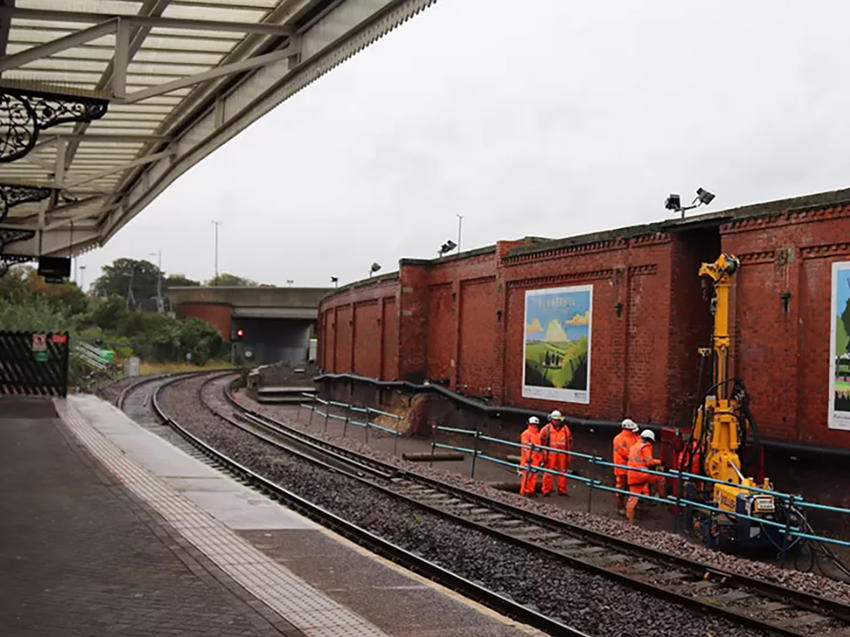 The project
Keller were asked to install piles to increase the load bearing capacity of the current foundations and to allow for the construction of canopies, lift pits and stairs. The works will also improve the capacity for future services between London and Sunderland. There is also hope of improving connections between Middlesbrough, Newcastle and other major north east towns.
The challenge
The challenge for the piling works was to be able to work within a working station without disturbing customers. With work taking place within the station, disruption had to be kept to a minimum with all works being undertaken under ALO constraints. The works took place on both platforms 1 & 2 which were very narrow, again bringing further challenges. 
 
The solution
To install 102No rotary bored piles to depths of up to 12m below ground level to increase the load bearing capacity of the existing foundations, without compromising the day to day running of an operating railway station. The 220mm diameter rotary bored piles were designed and installed for the new canopies with 340mm diameter SFA piles installed for the lift pits and stairs.