LPT2 is the second phase of an ambitious project to 'rewire London' to future proof the capital's electricity supplies. The project involves building 30km of cable tunnels stretching from Wimbledon in south west London to Crayford in south east London. The tunnels, which will be up to four metres in diameter, will largely be buried deep beneath the streets.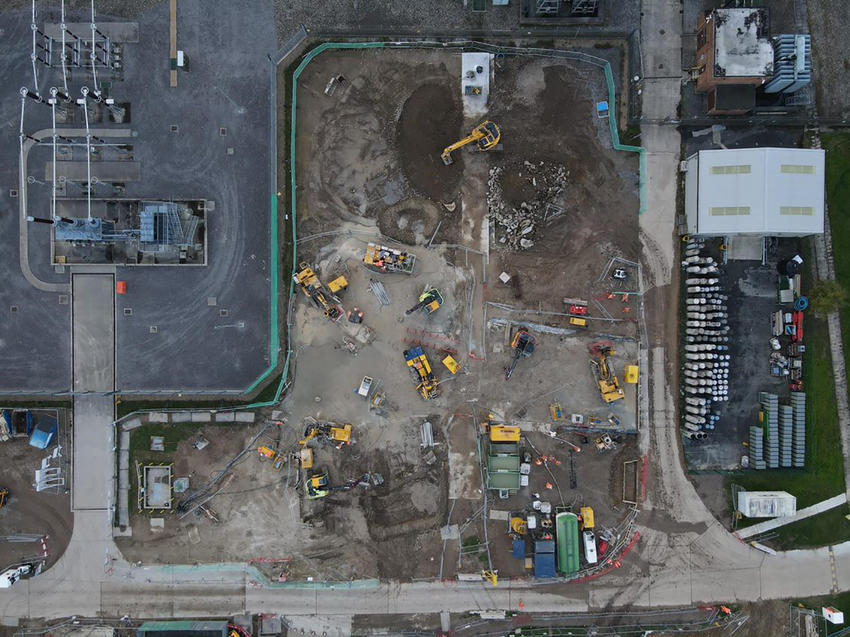 The project
Ground treatment was specified as a means of excavation support for shafts and tunnelling construction activities associated at the Hurst Shaft on the project.
The challenge
Keller were asked very early on to assist in developing a grouting scheme to reduce the permeability of the chalk to an acceptable level for construction purposes. The shaft/tunnels were deep, and the site small, constrained and obstructed with services.
The solution
Ascending stage drilling techniques were employed to deliver up to 700,000 litres of microfine cement grout, to reduce the permeability. Vibro drilling techniques were used to drill up to 300 holes and 15 km of drilling. The works were programme critical and multiple rigs were used to minimize the works duration.