As part of the regeneration of the former Jaguar car plant site in Coventry, a food manufacturing facility was built for a major UK logistics provider.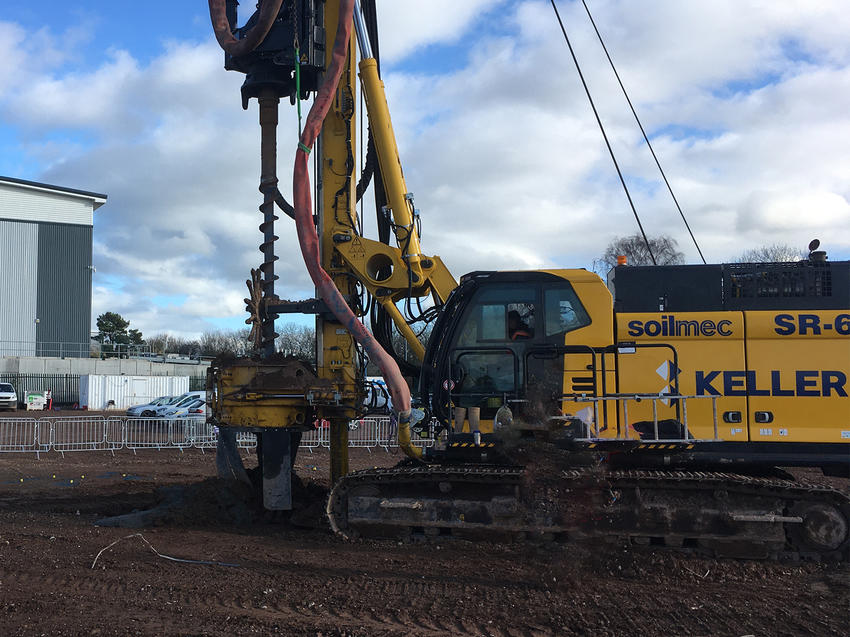 The project
The construction of a 105,699 sq ft bespoke food manufacturing and distribution facility, 
The challenge
The new facility was constructed over a brownfield site with a highly variable thickness of reworked fill material, which contained pockets of buried topsoil.  The main challenge was to provide a ground improvement solution which could accommodate high column and floor slab loadings of 4300kN and 55kN/m, while limiting total deflection to 25mm and differential settlement to 1:750.  
 
The solution
Rigid inclusions were selected as the most appropriate foundation solution to meet the required specification requirements while delivering a low vibration cast in-situ method of installation that would avoid the creation of pathways to the underlying Principal Aquifer of the Allesley Member. The RIs were designed for a bearing capacity of up to 200kN/m2, which enabled the structural engineers to reduce the size of the foundations. This has helped to deliver a sub-structure solution that offers significant overall carbon savings when compared with fully suspended alternatives. In less than seven weeks, 2000 columns were installed.