McArthur Glen carried out a £90m extension to their designer outlet, making it one of the biggest in the South of England.
The expansion introduced more than 40 new stores, a new food piazza, an events space  and additional parking.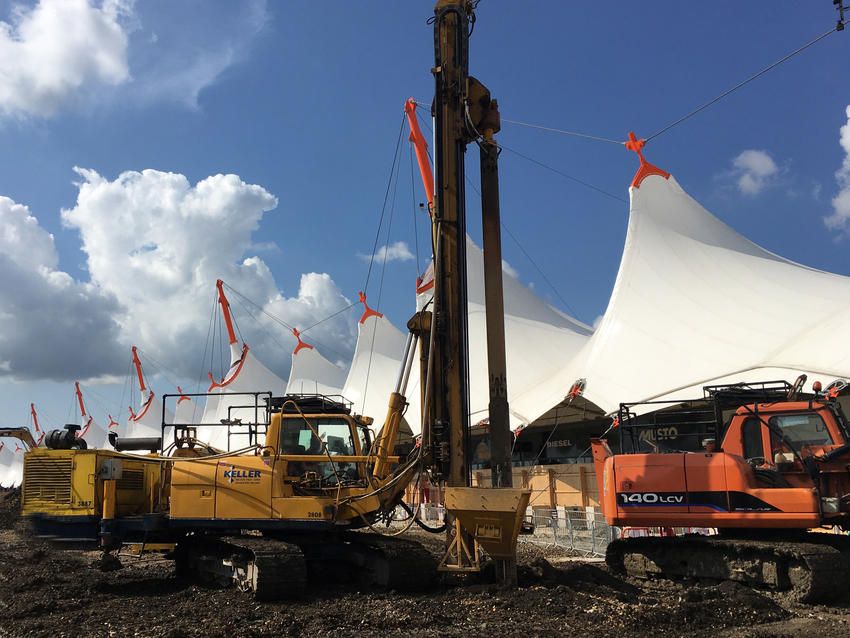 The project
The works meant new units were to be located within the central courtyard area and beneath the existing canopy. While some of the canopy was to be relocated this could not happen before the foundation works were complete. Keller designed and installed two different ground improvement systems to avoid the need to use piles and cope with headroom restrictions.
The challenge
Delivering improvement of the weak soils both in open site conditions and beneath the 5m high canopy in small areas so the client could keep the retail park operational.
The solution
Keller proposed the use of conventional vibro stone columns for the re-modelling, having undertaken the original ground treatment some 15 years previously. Vibro stone columns were installed to enhance bearing capacity for new units being constructed. Beneath the canopy such treatment was not possible within a 5m restriction and so Keller employed the use of rigid inclusions. This novel system uses 300mm diameter weak concrete inclusions to reinforce the ground and enhance its stiffness so that conventional pads and simply reinforced slabs can be used.