Keller came up with a foundations solution on a site which could not be treated by vibro. The use of rigid inclusions avoided the need for piling, thereby reducing the project's carbon impact.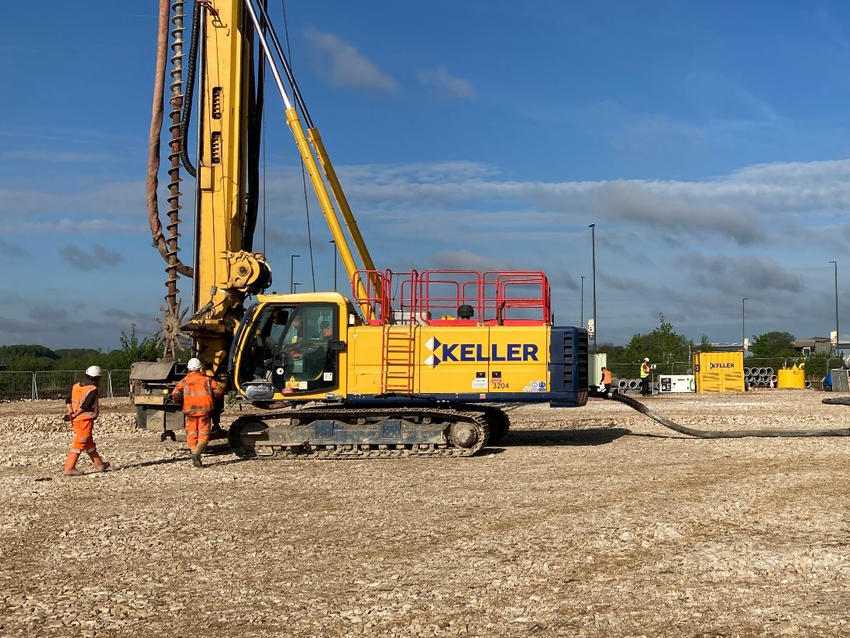 The project
The construction of a 46,700 sq ft Nuclear Advanced Manufacturing Research Centre (NAMRC) facility within the Infinity Park Enterprise Area.
The challenge
The main challenge was to provide a solution through the very low strength and highly compressible Lacustrine Deposits which could not be vibro treated and would otherwise have required piling with fully suspended construction.
The solution
RIs were installed for the foundations to achieve a bearing capacity of 200kN/m2 for the foundations and 55kN/m2 for the floor slabs. The columns were tested via short duration plate tests and mini zone tests which were undertaken during the course of the works.  Almost 1000 columns were successfully installed in three weeks with a total carbon impact of 125tCO2e.   As the RI columns were unreinforced this allowed the follow on works to overlap to optimise timescales and accelerate the main contractor's programme
Project facts
Owner(s)
Wilson Bowden Developments