There was a requirement to expand the Pole Rue Water Treatment Works to provide sufficient water supply to the local area.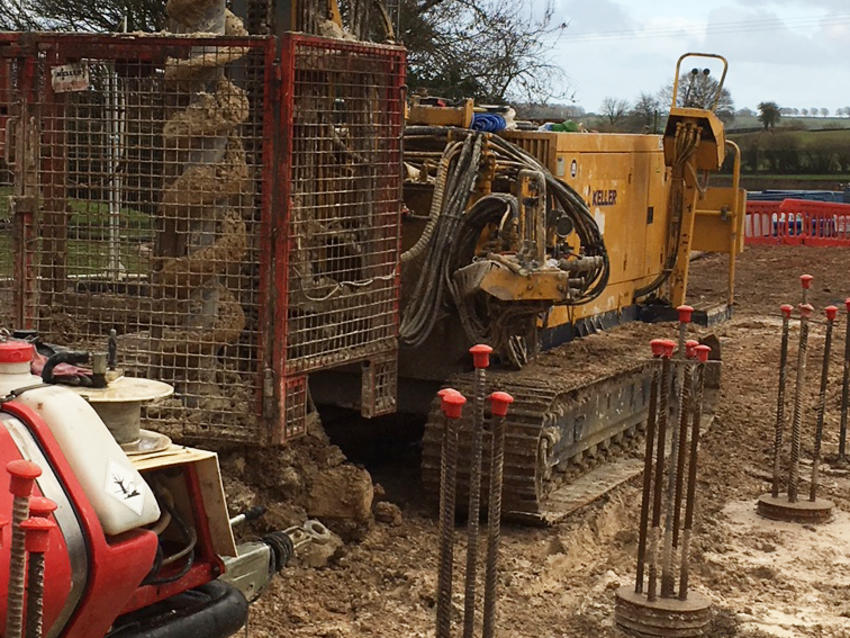 The project
Keller, in partnership with Wessex Water, designed suitable piled foundations to support the construction of a new Contact Tank Base slab at Pole Rue WTC.
The challenge
The main challenge was to complete the piling works within a very tight programme for the client with restricted access into site for piling rigs and associated equipment.
The solution
84No 350mm diameter bored piles were installed to a depth of 11m using SFA techniques with a Klemm 709 piling rig and associated equipment. All piles were successfully installed as per the client's requirements and within programme.