Jaguar Land Rover are increasing the size of their global headquarters in Whitley, Coventry to include new office and factory buildings.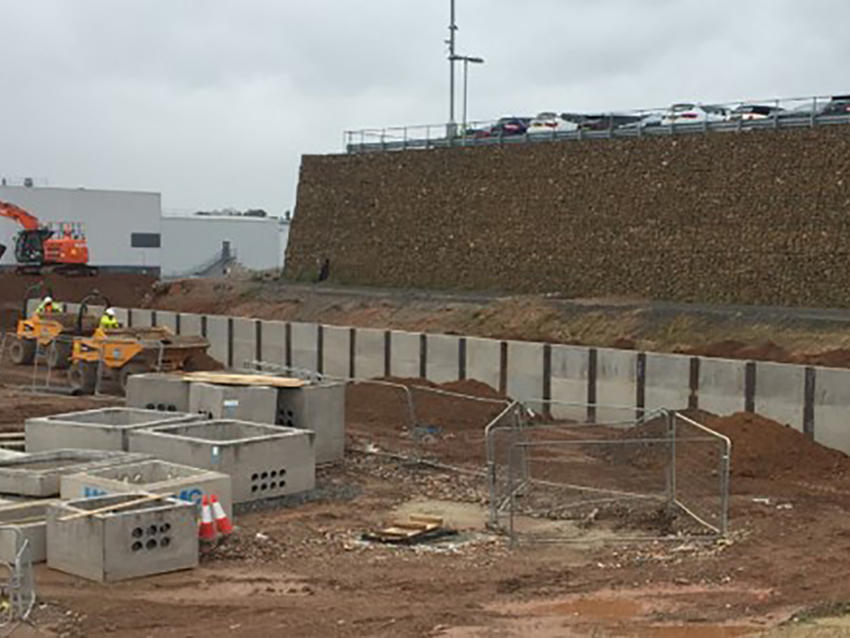 The project
As part of the plans there was a requirement to install a new retaining wall to support an existing slope and retaining wall.
The challenge
The main challenge was installing 60m of retaining wall for a retained height of 2.5m. Drainage and other site infrastructure had already been installed. An existing retaining wall behind the planned new structure had to be considered in the design completed by Keller.
The solution
After considering the various retaining wall solution offered by Keller, a king post wall retaining wall was proposed for the works. Keller used their CFA piling technique and all the works were completed within the three-week contract period.