The world-famous O2 Arena (formerly the Millennium Dome) underwent a two-year £71m upgrade project in 2018.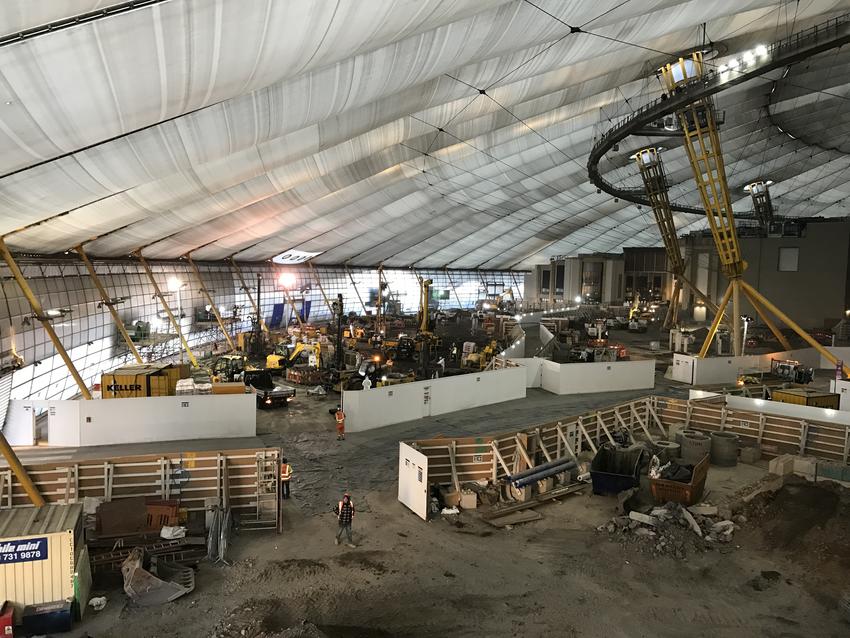 The project
The main works involved connecting up the outer circle surrounding the arena to the rest of the structure, thereby wrapping the venue in a state-of the art shopping centre.
The challenge
The strata below the arena was contaminated so mitigations to ensure the workforce and public's safety had to be closely monitored throughout the works, which were undertaken while the main arena remained open. Space proved to be a challenge throughout, with the team working in the confines of a tent which restricted the height of machinery able to operate within the space.
The solution
For the foundations of the new shopping centre, Keller installed 263 No 300m diameter restricted access piles, which contained up to an 18m debonding sleeves so avoid load being transferred into the Blackwall Tunnel influence zones. Keller also installed 86No 300 diameter mini piles and 187 No 290mm precast concrete piles for the scheme. Keller also, upon re-testing, assisted the client in reusing some piles installed during a previous phase of construction at the area, which helped in reducing the cost of the scheme.
Project facts
Owner(s)
Anschutz Entertainment Group (AEG)