The Environment Agency is carrying out a number of upgrades along the River Derwent to accommodate future regeneration of the area.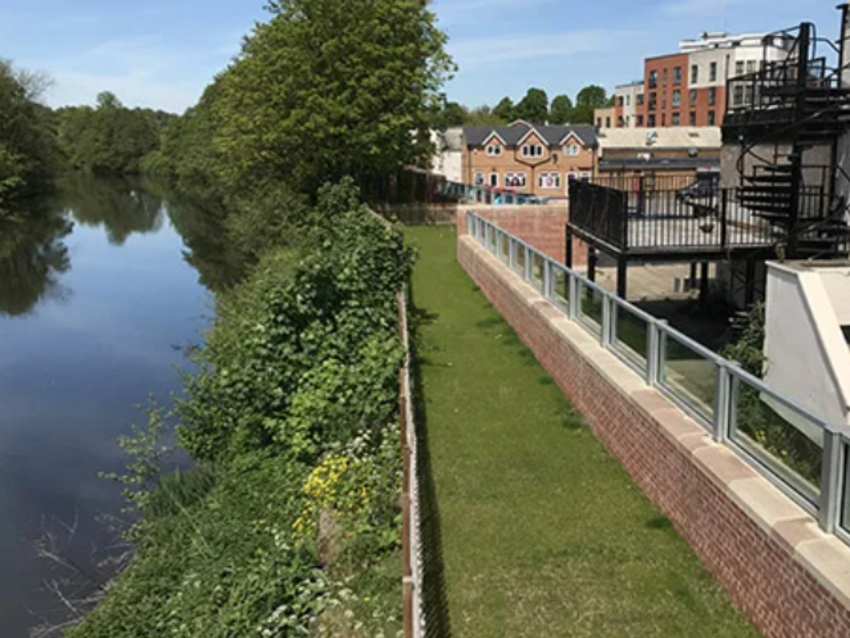 The project
The regeneration means local waterways will need to be upgraded and flood defences improved across the river network.
 
The challenge
Due to the project location many challenges were present. Derby is a thriving city located on the River Derwent. The challenge was to install a flood alleviation scheme to help protect the town centre from future flooding. The proposed works were situated close to the river and other amenities, making a successful project very difficult to achieve. 
The solution
To install a slurry cut-off barrier using a self-hardening cementitious slurry. The cut-off wall was constructed to depths shown in the specification and drawings to such a depth as instructed by the engineer. Where access was restricted, a soft/soft secant piled wall was installed using 600mm Sectional Flight Augers with a Klemm 709 bored piling rig.