Keller provided a low vibration fully displacement solution for a fast food restaurant on a site where there was a danger of forming a pathway to contaminate an aquifer below the surface. The solution also delivered a lower carbon alternative to driven piling.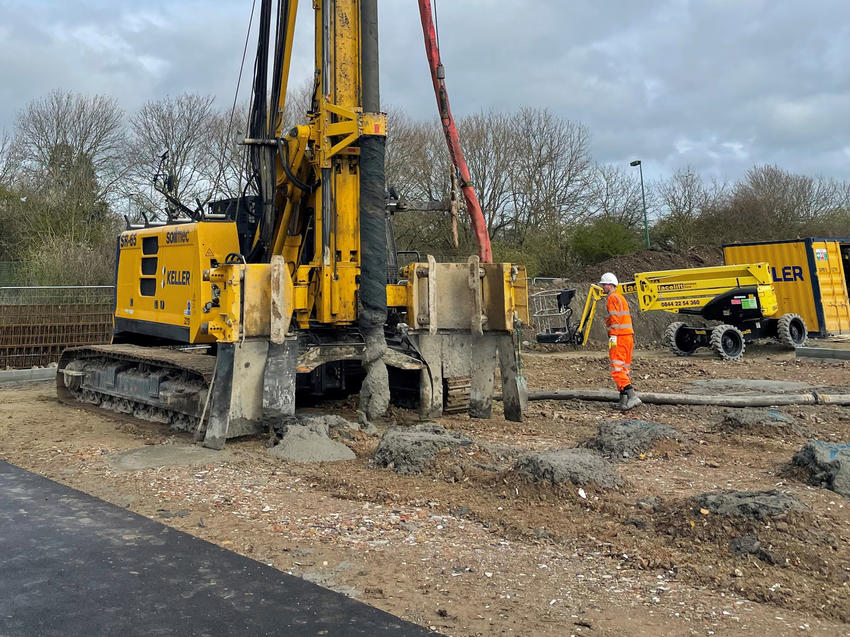 The project
The construction of a single storey restaurant building on the site of a large Science Park development. 
 
The challenge
The main challenge was to provide a solution through the very low strength strata of the Tidal Flat Deposits while avoiding the formation of a pathway for contamination to the aquifer below.    
 
The solution
RIs were installed to achieve the required bearing capacities of 100kN/m2 for the foundations and 20kN/m2 for the floor slabs.  A fully displacement cast in-situ installation method was employed to minimise the environmental impact of the works and secure the acceptance of the Environment Agency. Our proposals also offered our client significant time savings over a precast piling option as the foundations could be excavated while the concrete was fresh and a ground bearing slab could be cast onto the surface of the treated soils.
 
Project facts
Main contractor(s)
McFadden Building & Civil Engineering Ltd