At the site of a former opencast coal working near Mansfield, Keller have undertaken two major Dynamic compaction projects.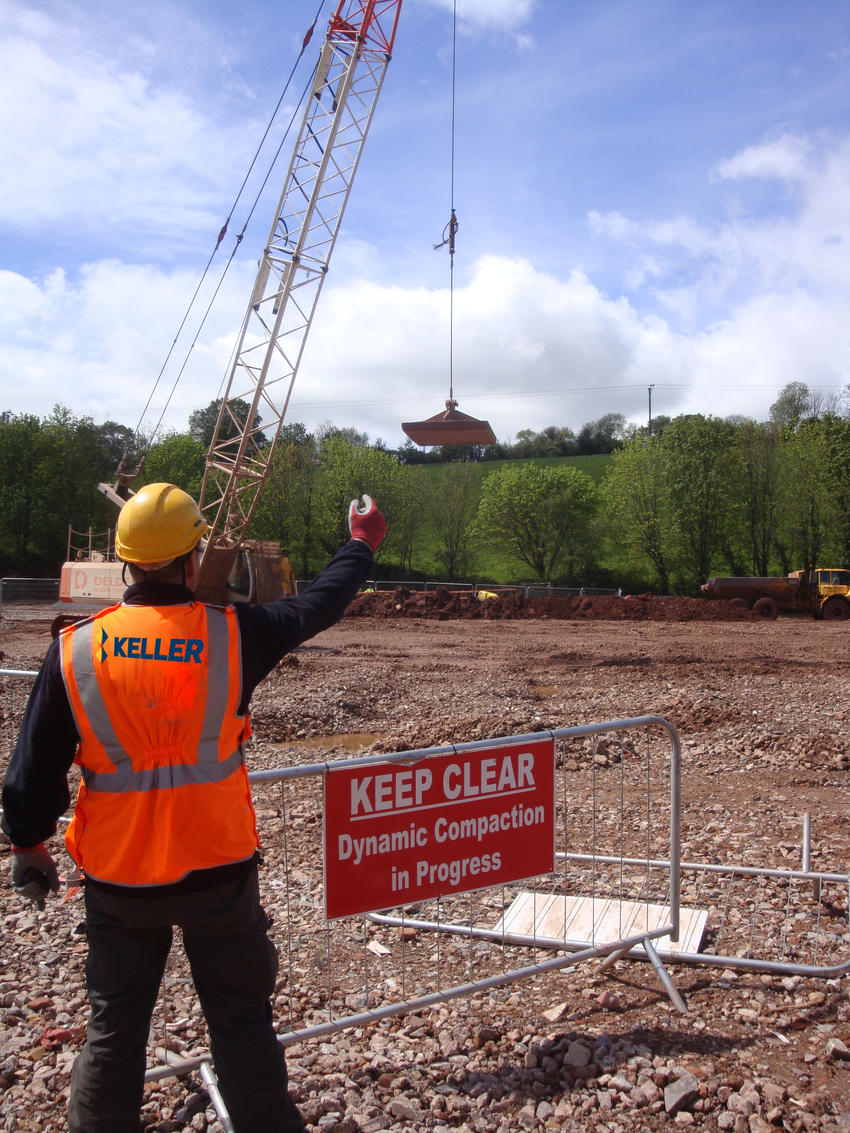 The project
In 2008 Sports Direct were constructing their distribution depot and required Dynamic compaction to treat the upper 7-8m of the made ground.
The challenge
At the time of treatment, consideration was given to a future extension and that has to be borne in mind when considering how to treat the area.
The solution
A large contract was undertaken in conjunction with Engineers RPS and a 30m apron of treatment was undertaken beneath the area surrounding the building.
Late in 2013 design of a future extension was begun and it was clear that most of the site could be treated by Dynamic compaction. As services were present beneath the apron it was decided to undertake a small strip of less disruptive vibro replacement immediately next to it. Thereafter, two Dynamic compaction cranes were employed to treat beneath both the floor and structure.
Floor treatment was designed for 50kN/m2.