The innovative use of Dynamic Compaction allowed the construction of a proposed new housing development upon up to 40m of colliery spoil.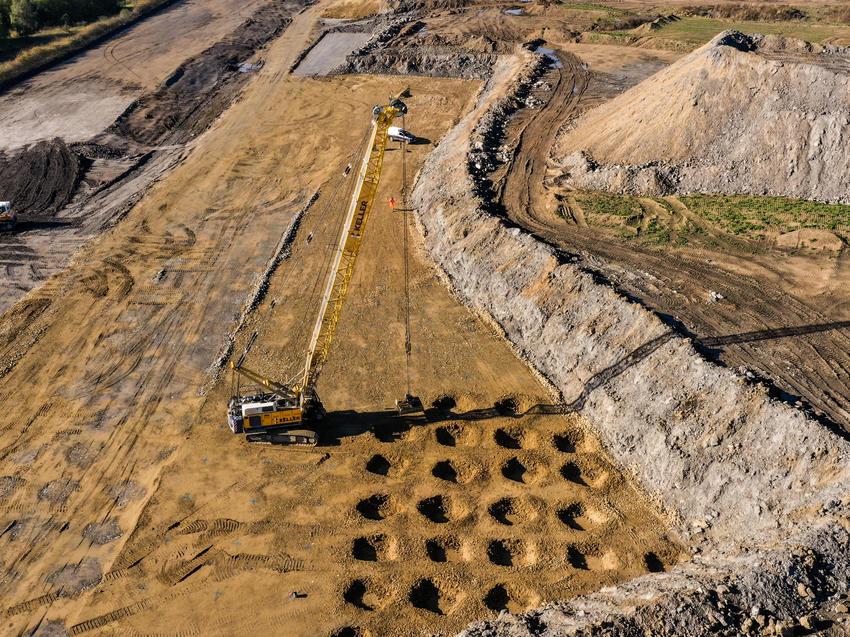 The project
Hall Construction were carrying out site preparation to an area of 102,533m2 on the second phase at Skelton Gate to allow the construction of a new housing development. This included the construction of new roads and a bridge over the existing stream.
The challenge
The site is underlain by up to 40m of colliery spoil containing a high proportion of cobbles and boulders which would be impenetrable by standard piling methods.
The solution
Dynamic Compaction was carried out using a 12 tonne weight dropped from heights of 10-12m to provide an allowable bearing pressure of 80kN/m2. This innovative technique allowed for a treatment depth up to 8m. Hall Construction then carried out earthworks, placing engineered fill above the dynamic compaction works, therefore leading to a thickness of around 12-14m of improved ground. Raft foundations were then used to support houses. Gabion Walls were also installed by Phi Group to support the new access road to the site.