Flats and offices are to be created in the space above the platforms at Twickenham Station.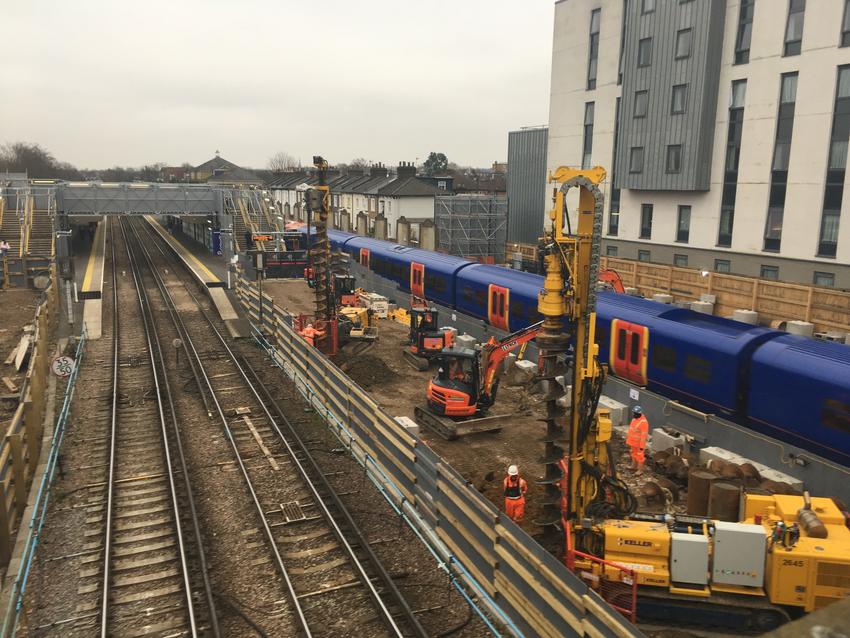 The project
This was a tricky operation, having to carry out works on an over-station development while the tracks remained open for trains.
The challenge
During construction, the station and Network Rail lines in and out of Waterloo were to remain live. Also managing the demands of a hybrid solution and the discovery of contaminated strata in the site area.
The solution
The need for a piled foundation solution was outlined by Watermans, the project consultant, involving Keller for advice from an early stage. With programme being key, a hybrid solution was devised to maximise the output with CFA piling supplemented by restricted access mini rigs to efficiently and safely work within the Network Rail infrastructure area and ensure conformity to all rail side regulations. Contaminated strata was also discovered in the area of a contiguous wall, the decision was taken to utilise restricted access rigs in these areas to reduce any risk of contaminated material being transferred out of the site into the public areas which are in close proximity.  A total of 392 No 600mm diameter piles were installed, utilising the various drilling methodology outlined above. The piling works were completed under programme with all piles integrity tested upon completion.