The upgrading of the UK's Victorian rail network requires ever more innovative solutions such as the use of strand anchors to support bridge abutments.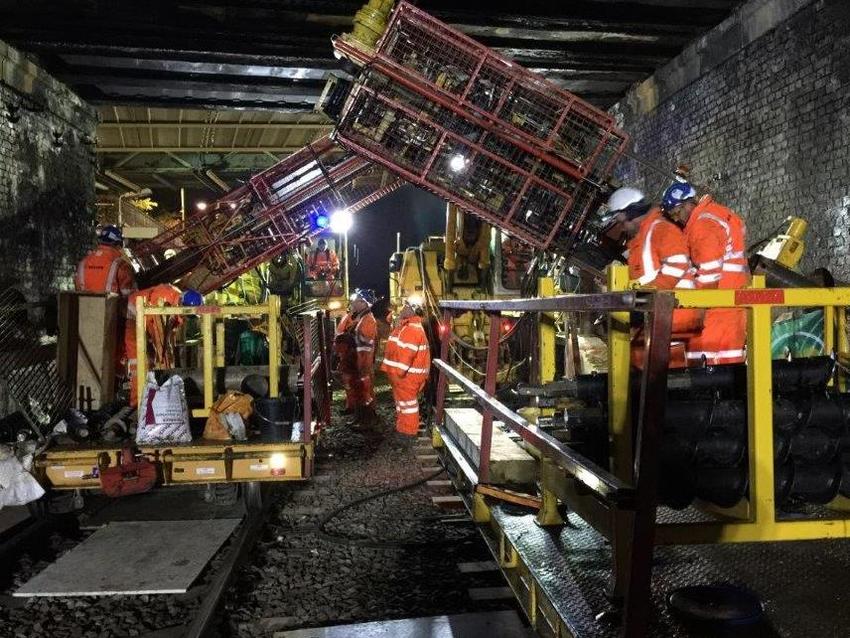 The project
A new bridge deck to one of London's main arterial roads the A1 was required at Upper Holloway Station to allow the new electrification works to the rail line on the Barking to Gospel Oak upgrade to proceed.
The challenge
Keller were contracted to install 34 No. 2 unit SBMA strand anchors to resist 155kN axial loads to support the existing abutments in the temporary loading condition when the old Victorian bridge deck was removed. The anchors had to be installed so that the fixed length was bearing into the London Clay, however the existing bridge structure restricted the type of rig used and angles we could achieve. Further complication was a 1.2m Thames Water sewer running perpendicular to the bridge abutments through the middle of the site, which meant anchors had to be skewed at an angle to miss the sewer.
The solution
Keller modified 2 No. drilling masts to work off Road Rail Vehicles, so that the angles required could be achieved. BIM modelling was used to design the anchor direction and on site surveying of the drill masts to ensure the angle was achieved and maintained during drilling. Anchors were up to 48m long to miss the sewer and bear into the London Clay.