As part of the £700m upgrade of London's Victoria Station, Keller undertook what was at the time Europe's largest jet grouting project using Building Information Modelling for plotting services, tunnels and grout columns of in 4D to avoid a myriad of services beneath the site.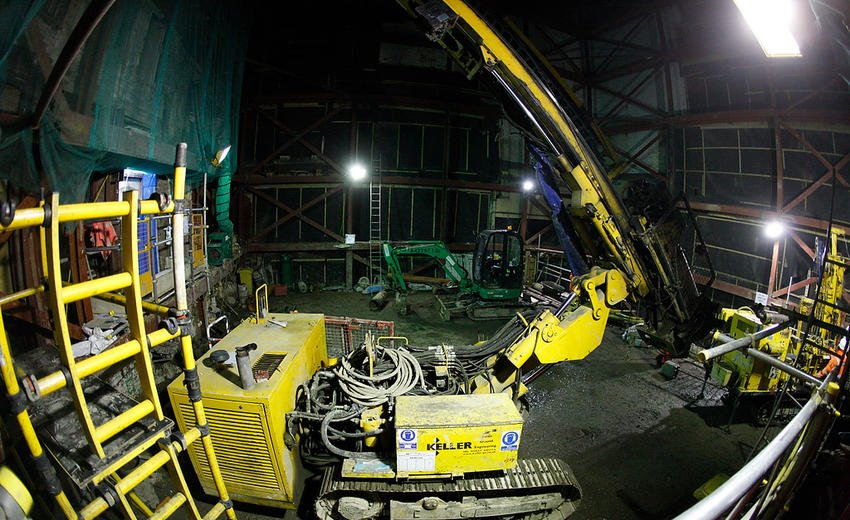 The project
At Victoria, the District and Circle London Underground lines meets the Victoria Line and it is therefore one of London's busiest interchanges. New pedestrian tunnels and a new ticket hall were being formed to improve passenger flow. Victoria Station is in an area of primarily in loose water bearing soils. The aim of the scheme therefore was to provide a 2m thick treated annulus around all of the proposed tunnels and excavations and  so allow safe excavation through solid ground.
The challenge
The site was surrounded by numerous fragile listed buildings and one of London's important theatres. A myriad of services and tube lines ran beneath the numerous sites. Much of these new structures were to be constructed at the level of the interface between the London Clay and water bearing Terrace Gravels.
The solution
Overlapping columns ranging in diameter from 1.4m to 1.8m were installed to depths up to 14m. One of the most complex parts of the project was the careful measurement of the orientation of the drill string using GPS sensors at the top and bottom of the masts to achieve the required 50mm tolerance. Additionally, column diameter was monitored by thermal degradation, a technique used by Keller in Austria and Germany.
Project facts
Main contractor(s)
Taylor Woodrow, BAM Nuttall JV