The £90m redevelopment of the iconic Westbury Mayfair Hotel in London was sparked by the COVID-19 pandemic.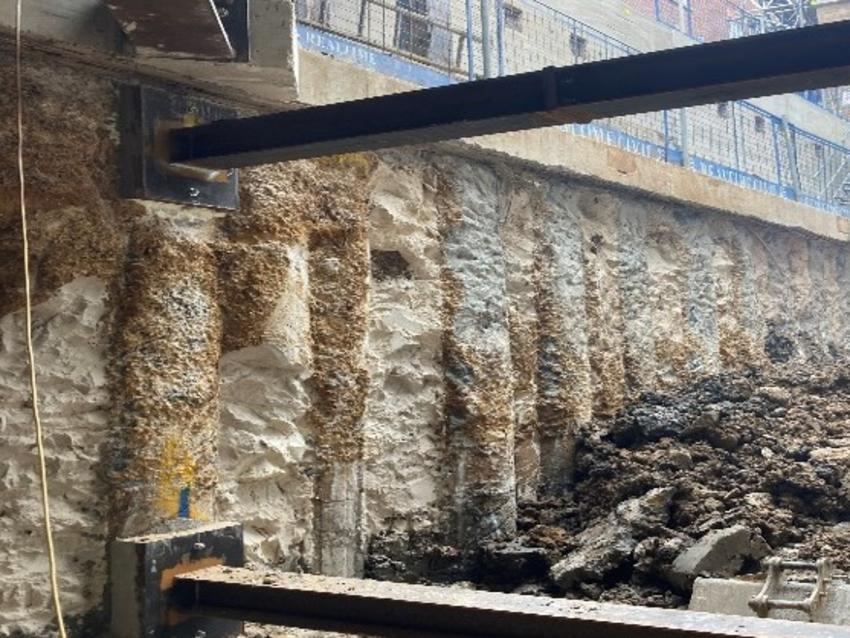 The project
A Secant Wall was installed at the rear of the property to extend the hotel to the south. An additional eighth floor is to be added to increase the hotel's capacity.
The challenge
Due to the restricted access to rear of the site, our Klemm 709 had to be delivered via special transport. Our Electric FF4 & FF1 Piling Rigs worked at the B2 basement level. The FF4 had to be broken down to a suitable weight and then rebuilt once lowered into the basement.
The solution
For the Secant Wall, 600mm Hard & Soft piles were installed through a specifically designed guide wall. 300mm Bearing piles were also installed in the existing yard of a nearby building before the excavation started. 118No piles in the B2 Basement were installed to depths ranging from 23m to 28m and reinforced with a central circular hollow section tube. This tube was then extended above the platform and used to jack up the existing structure. The remaining bearing piles contained lightweight reinforcement, which could be easily handled in the restricted height environment. During the works, the design changed many times, including the location of mast fill concrete in the proposed plant tower building. These obstructions were dealt with using the existing rigs and reverting to Pali Radice techniques.