Sirius Minerals are developing the world's largest mine for polyhalite, a naturally occurring fertilizer used in agriculture. As the site is in the North York Moors National Park, all the mineworking must be concealed underground.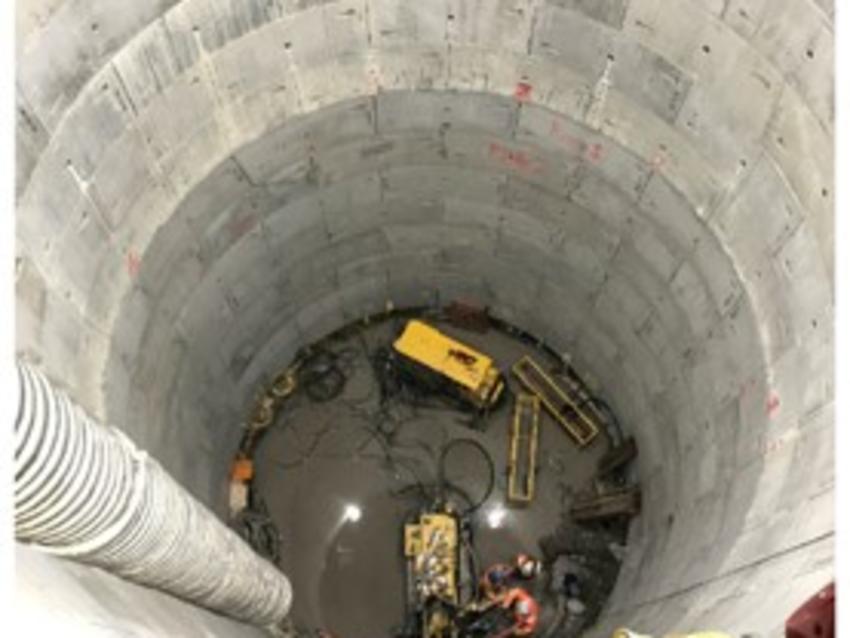 The project
Sirius are creating two shafts of depths beyond 1,500 metres to extract the polyhalite from the shelf seam and transport it through a service tunnel to Teesport for international distribution.
The challenge
Keller were challenged by main contractor Joseph Gallagher to help reduce the ingress of water to the base of the proposed shaft build, at depths of up to 100m below ground level in the heart of the North York Moors National Park. JG are installing 2No mining shafts deep into the Whitby mudstone, with Keller providing assistance in limiting the water ingress during the installation period using specially adapted drilling and grouting plant to work in a confined space.
The solution
To inject primary and secondary drill locations with micro-fine cements to penetrate the mudstone. The grouting works incorporated different methodology throughout to adapt to ground conditions and changing technical requirements.