Sirius Minerals are developing the world's largest mine for polyhalite, a naturally occurring fertilizer used in agriculture. As the site is in the North York Moors National Park, all the mineworking must be concealed underground.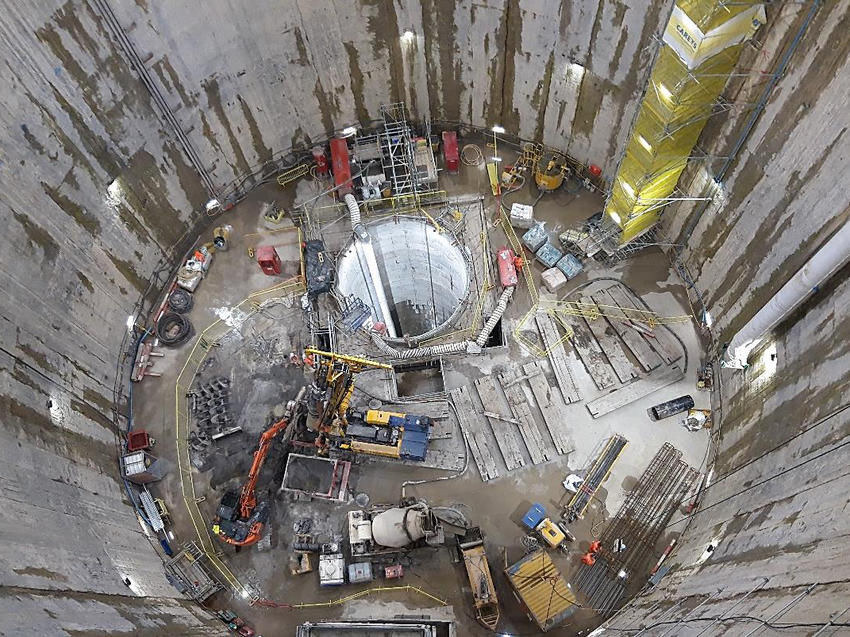 The project
Diaphragm walls have been installed down to 45m below ground level to create a large shaft to accommodate mine infrastructure. Sirius Minerals is sinking a smaller diameter production shafts to reach polyhalite deposits 1.5km below the Earth's surface. Mining head gear for the production shaft will be supported by piles installed into strata of mudstone present at the bottom of the large shaft.
The challenge
Due to specific locations the whole operation required careful planning and logistic Piles over 20m deep and 750mm diameter had to be installed in hard mudstone. Drilling in hard mudstone normally is carried out with down the hole hammer techniques but in this case this method was not allowed by the client.
The solution
The installation of 750 mm SFA piles to support the production shaft head gear using the PRA S line rock auger system Keller used SFA piling techniques which allows the use of smaller rigs than conventional CFA rigs.